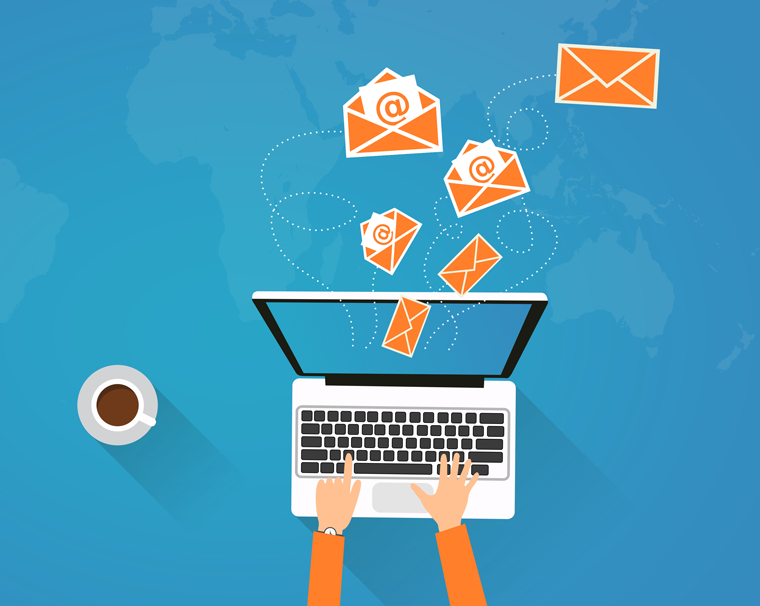 Email is still considered to be the most effective way to universally interact and communicate. In fact, according to Radicati Group, over 34% of the people across the world use email. That's approximately 2.5 billion people. Moreover, it is certainly predicted to grow in the next 2 years to more than 2.8 billion email users. The number is quite impressive and so is the growth of email marketing.
The study also shows that more than 196 billion emails are sent on a daily basis. And 109 billion emails out of 196 emails are business emails. Now this pretty much explains the importance and popularity of email marketing in today's era of the online business.
Though email marketing is not a new marketing strategy, it has recently become a hot topic among various business owners and webmasters. Just about every webmaster will recommend you to build an email list and implement email marketing.
Neil Patel, a co-founder of QuickSprout, CrazyEgg, and KISSmetrics has said in a tweet, "Out of all the channels I tested as a marketer, email continually outperforms most of them."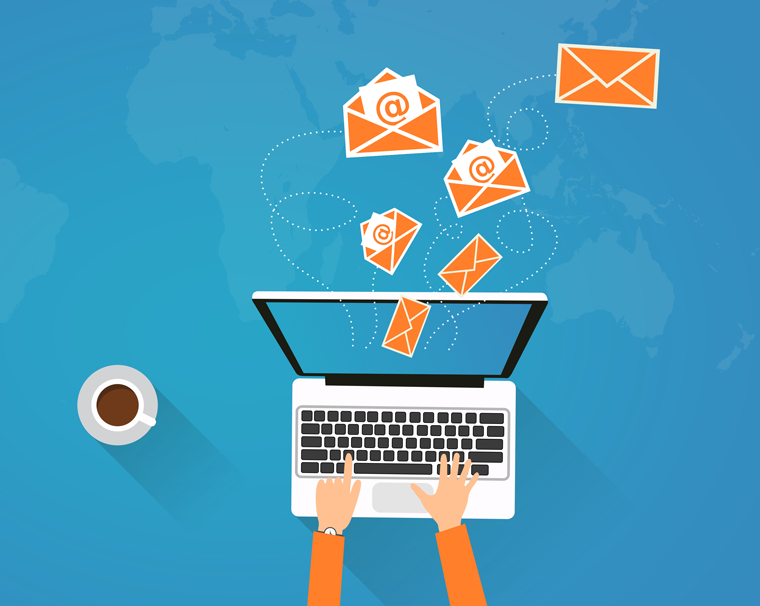 Another statement on email marketing made by Ramsay Taplin, founder of Blog Tyrant, states, "Even If all of my search rankings disappeared tomorrow I'd still be able to promote my blog to tens of thousands of people via email."
Email marketing is a powerful and vibrant way of reaching and connecting with your target audience. Email marketing works wonders when it is personalized, thanks to personal messages from loved ones sitting right next to email updates.
However, to get started with email marketing, you need an email list. While many webmasters and business owners recommend using email marketing, they often forget to explain what is an email list? And how to build one?
What is an email list?
In order to implement email marketing for your online venture, you need to build an email list. This list includes email addresses of visitors who have willingly subscribed to your newsletter and/or email updates. It enables you to interact and communicate with your existing users on a daily basis.
How to build an email list?
To build an email list, you will need a reputable email service provider. An email service provider collects all the email addresses of your users and allows you to send emails to each of them individually or as a group. These companies invest huge money and resources to ensure that your email reaches your target audience hassle-free. Many big brands such as eBay, Apple, Facebook etc. employ a third-party email service provider.
There are various email marketing service providers available out there including Aweber, Mailchimp, GetResponse, Infusionsoft and much more.
Once you have chosen a reliable email marketing service provider, it's time to create an email opt-in form and integrate it into your website. As a matter of fact, you need to provide your users various opportunities to subscribe to your newsletter during their stay at your website.
Options of signing up through pop-ups, at the bottom of the posts, and on the homepage are some of the examples of persuading visitors to sign up for your email updates. Depending on the email marketing service provider you choose, you get to create your own opt-in form and add it to your site.
Your email marketing success depends on the email subscription forms you choose to add on your website. To grow your email list, you need to figure out the right spot to place the subscription form.
Lightbox Popups
The lightbox pop-up form is an amazing way to collect email addresses of your users. Many webmasters have seen more than 600% increase in their subscribers.
Pop-ups certainly seem annoying but they can generate a huge email list for your business.
After post and sidebar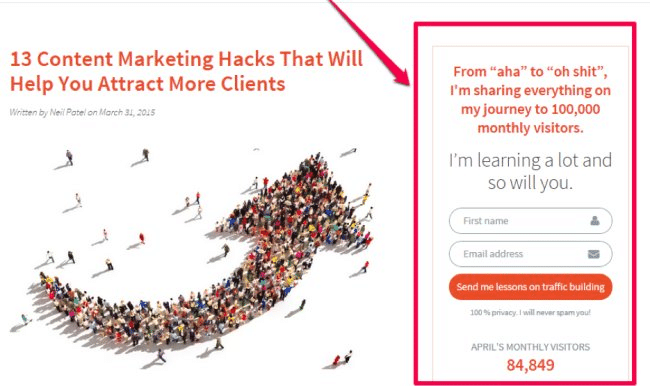 Putting an email sign-up form in the sidebar of the website has become a common practice. You probably have seen many sites with the sidebar and/or after post email subscription forms. Though these forms tend to generate the lowest conversion, they still have the tendency to persuade your users to sign up.
Slide-ins or slide-ups
Have you ever encounter a website where an email subscription form slides from the bottom right corner of the screen? Well, these are usually referred as slide-ups or slide-ins email sign up form. Unlike sidebar static email sign up forms, these are considered to be dynamic and grabs the attention of the users and are certainly less irritating than pop-ups.
The footer of the site

When a visitor visits your website and takes the time to read your content, they are engaged with your content.
So, why not present them with a subscription form right after they have read your post?
If visitors make it to the footer of your site, they
This works off the same vein as the previous example…
If people make it to your footer, they certainly like your work and would be willing to sign up for your daily email updates.
Once you have placed a subscription form at the right place and built an email list, make sure you communicate with your users by sending them regular updates.
Got your own plugin to build an Email List, well you can comment below and let us know about it. Also, don't forget to share this article with your friends and let them know how they can quickly build an Email list in WordPress for Free!