Investing in a cloud storage solution for backup and seamless collaboration with the team is the wisest decision any business big or small can make. Cloud backup is the disaster and hack-proof alternative we all have to efficiently protect and access our data whenever we want, from wherever we need it. But how do we buy it?
Is Fame Enough for Your Cloud Storage Purchase Decision?
You may be familiar with some big cloud storage names. Picking the best one for you should begin with thorough research of each of them. Look for reviews, pricing plans, and detailed presentations on the Cloud Storage Advice database. You will also find comparisons between cloud solutions, and we recommend you read them carefully.
Some clouds may fit your needs better than others, but you need to look at the big picture and follow professional criteria and reports before you make your choice.
We know that storage space and price are essential items to factor in your purchase decision, but let us show you how to look at cloud services from other angles that are critical to your data safety and efficiency. If you do not find the following information in the database or the provider's website, do not hesitate to contact the cloud providers directly and ask everything you need to know.
1. Data Center Ownership
When you do your research, try to learn if the cloud provider also owns the data centers housing the infrastructure and, mainly, your sensitive information. If the provider uses third-party centers, your data may be vulnerable to security breaches and may be hard to access in case something happens.
You want to work fast and safely; therefore, you need the servers to be responsive and secure. Ask yourself these questions (and then ask the providers if the reviews do not tackle the subject):
What happens to your business if an entire data center goes down?
Is the provider able to fix things up immediately?
Does the cloud company have backup centers, disaster recovery protection, or hacking recovery protection?
In the name of business trustworthiness, transparency, and professionalism, your cloud provider should tell you everything you need to know about data centers, ownership, speed, efficiency, and protection in case of emergencies.
As we know, 26 U.S. banks' websites fell after the DDoS attacks in 2012-2013. Moreover, not so long ago, Amazon's northern Virginia servers went down due to extreme weather, cutting off services like Netflix, Instagram, and Pinterest. Disaster and hacking protection, together with backup frequency, should be some of your primary concerns and factors to consider when you want to purchase cloud services.
2. State-of-the-Art Security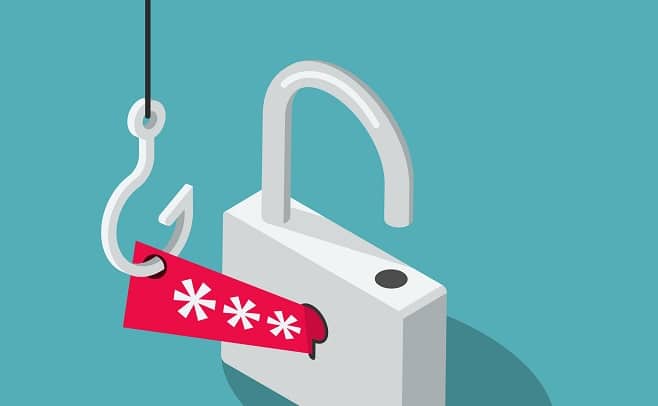 As recent history taught us, security is the one thing that you should keep in mind every second of every day. The DDoS attacks that took down banks, businesses, websites, and business tools showed the world that there is not enough cybersecurity to keep us safe from determined hackers. The Identity Theft Resource Center reported a record-breaking number of 1,579 data breaches in 2017. When it comes to clouds, you can never pay too much for top-notch safety.
When you read cloud storage reviews and analyze the comparisons provided by specialists, look at how different cloud brands approach data safety. Skimming presentations, plans, charts, and discussions can be daunting sometimes, but keep these items on your radar:
Do you get two-factor authentication for users?
Do you have the possibility of employing encryption when your data is both in resting and in a transition mode?
Is the cloud service compatible with your identity access management solutions, or does it offer its versions of defense against cybercriminals breaking in your storage space?
Do they offer complete security solutions in premium cloud packages that might pique your interest?
When you think about security, make sure you check the databases or the provider's websites for further information on customers' data protection:
Compliance with the Payment Card Industry standard, to protect the financial information of your customers;
Following the HIPAA regulations for sensitive data falling under specific provisions;
Agreement within the GDPR guidelines for the data falling under this European directive if it is the case.
3. Support and Customer Service
We tend to overlook this critical issue when it comes to cloud service providers. Luckily, most reviews and industry comparisons will tackle such problems, as they are of utmost importance. If you somehow lose some data, if someone makes a mistake and deletes the data, or if you need a quick fix on an unforeseen problem, the cloud provider should respond with haste.
Unfortunately, what they gain in storage, price, and safety, many cloud storage providers lose in the customer support department. Cloud researchers' advice is to find a vendor that you can contact via multiple sources: phone, email, website contact form, website chat and even social media.
While some providers offer excellent support, others are impossible to reach – not to mention they almost never answer the ticket you send in the ether.
In case something happens to your data, you need to rely on a third party to be quick in its reactions. Some price plans may compel you into buying, but if you have to browse menus for hours only to understand what type of ticket you should send, your business might suffer tremendously in the long term.
Conclusion
We cannot emphasize enough the importance of cloud storage for personal and business purposes. However, researching the various brands and offers is mandatory. It is better to browse reviews, charts, and technical presentations than to lose data because of the next thunderstorm, smart kids with a laptop, or the negligence of the company you pay money to in good faith.