Ah, the smartphones! What could our lives be if they were bereft of these essential friendly gizmos! After all, they can be used for purposes aplenty– from GPS tracking utilities for guiding us through the Himalayan gorges to snazzy accessories for keeping us entertained on loop while we are commuting and what not! But here, we are going to talk about one 'sneaky' benefit of smartphones that has remained oblivious or rather hidden to most of the users. Did we say 'hidden'? Well, did you know you can use your smartphone as a spy camera as well? No? Smartphones can be fairly deceptive, at times. And, if you are someone who has a paranoid itch to keep a tab on someone creepy or some spooky place, but have a tight budget, fret not. Expensive spy cameras are passé. But, you must concur, there are many great uses of spy cameras that can come in handy for anyone, anytime. So, it only makes sense to replicate the charm of spy cameras by using a handy smartphone in your pocket. And, don't worry about the OS, it could be either an Android device or iPhone.
To get the ultimate feel of a super spy like Ethan Hunt or James Bond for accomplishing your spying mission, you can snoop on your nemesis with your smartphone with some added peripherals such as a smartphone charger, a tripod for mounting, and a computer for monitoring your feed. Down below are some ways to become a spy on a covert mission with a smartphone by your side. Have a good look, aye! 
#1: Turning your Android phone into a spy camera
If you are an Android freak, there are hordes of best camera apps available on Google Play that can help you with remote camera needs. For instance, there is a simple, easy-to-use Android app you can install called IP Webcam just for all your personal security setup. The best thing about IP Webcam is that it is free to download on Google play, though, be forewarned as you might get bugged with the in-built advertising on the app. Your one-stop solution to everything spying, IP Webcam allows you to configure not only the resolution of your video feed, audio quality but has controls that ensure your phone doesn't go in a hibernation mode whilst the camera is still running.
  How to Install IP Webcam?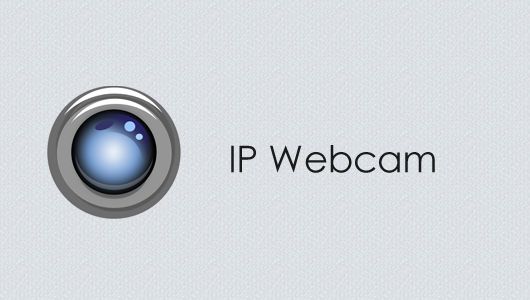 *Just go to Google Play Store, search for IP Webcam App and click download.
*Once the download is over, install it.
* Now connect your phone and laptop with Wi-Fi and then launch the app.
*Select start server and your app will pop a URL at the bottom of your phone's screen.
*Simply, type in the exact URL into your Laptop's browser and monitor all the gracious feed.
Reminder: You ought to give IP Webcam complete access to your Android phone's camera. In other words, no other apps can use the camera while IP Webcam is running in the background. Once IP Webcam is running, you can set up your smartphone anywhere you want for monitoring, or plug it straight up into an AC adapter, and then connect it through to your PC for reviewing your FEED!
#2. Turning your iPhone into a spy camera
This might come across as a pleasant surprise, but iPhone owners have some awesome options to setup remote camera viewing. However, these options are sneak freaks in their own right. For instance, Presence uses your iPhone's camera to secretly snoop on anyone and offers free connectivity to another iOS or android for viewing. The downside is, it cannot record. Similarly, Baby Monitor 3G is a powerhouse automation app that allows you monitor a baby in their crib while you pull off household chores. Furthermore, it can also be used to keep a check on the nanny who is looking after the baby.
Besides providing a high-quality video feed, the app lets you use your old iPhone as a wireless baby monitor to keep an eye on your baby and the nanny at the same time. The biggest plus with this app is that it can be used on Android devices as well. It's safe to say that Baby Monitor 3G is a truly cross platform baby monitoring solution.
Moreover, selling some extra bucks can render this app to even connect seamlessly to a Mac letting you talk to your baby. Aren't these options great for watching your child and talking to them?
How To install baby monitor 3G?
*Hop into the iTunes store, search and download Baby Monitor 3G.
*After the download is over, do ensure that you have at least two devices for properly using the app. You would need one I-Phone for recording the feed and the other for monitoring the feed.
* Now you can pair the two devices and voila! You're set!
#3. How to connect your phone to your PC
Now, comes the most important part. To witness how good your spying efforts are coming along with a smartphone, you need to view the camera's feed, record footage, and detect motion or sound with your camera. Albeit, you can do this in a limited way on an iPhone, but if you're using IP Webcam on an Android device, here are some ways to watch the recorded feed on your computer. Just click open any media player such as VLC, Windows Media Player, Total Video Player that is compatible with the stream. However, we recommend using VLC as your preferred medium for watching, reviewing feed. Just click open VLC media player icon and choose- Open Network Stream option on the Media tab and type in the URL to your remote camera. Once you have entered it, you can easily connect and see through your smartphone's camera anytime and anywhere!
Now that you have the apps by your side, here's hoping that you will master the art of spying in no time!
If you have any other suggestion for making your android phone to a Spy camera then don't forget to share with us by commenting below. Also hit a share button and help others in converting android phone into spy camera.