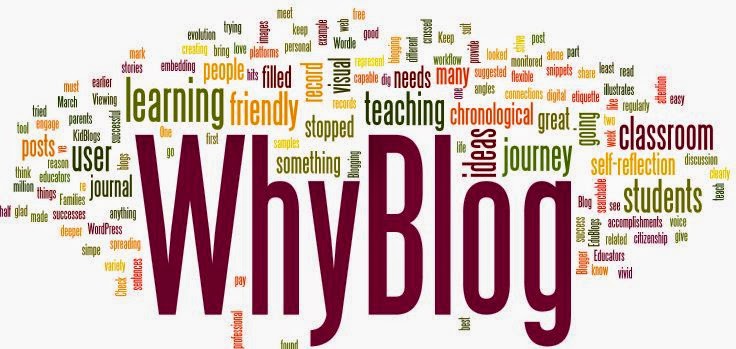 Every blogger dreams of becoming a top blogger so that his blog also get recognize by others and makes up a good reputation between thousands of blogs around the world
Blogging is not only about getting recognize and to share your thoughts , its also about making hugh amount of money…! But the path to earn money through blogging is not that simple, one should have lots of patience and determination to earn from blogging!
If you're thinking that writing a blog is a piece of cake that can be eaten very easily then let me clear this misconception, that this is the hardest(because it gives lot of headache ) thing in the world that you have ever encountered, there will be so much tension that you will face and you might end up giving blogging!
In this article i am going to discuss these problems, tension and worries that every blogger faces. Tension in blogging will start from the point as you think of opening your own blog and this tension will keep on developing  until you give up blogging… So if you want to get some tension then you might think of this wonderful option of blogging-

Tension 1-Which platform to choose?
The biggest dilemma of blogging is which platform to choose -WordPress or Blogger? These two platform will confuse you for three to four days and will make you change your mind many times.. Although both these platform are equally good for blogging!
You may think of choosing WordPress at some time because there are many cool plugging available in WordPress, you have to do less coding ,better SEO, you can choose from thousand of available themes etc etc… and after making your mind of using WordPress then you finds out that you have to pay for hosting every year in WordPress (although WordPress.com is free but WordPress.org is not) !
Then you make up your mind to use Blogger and you found out that it's absolutely free( no need to pay for hosting) but then you will came across some limitations of blogger such as limited themes, less seo, no plugging etc etc..
These all cons of blogger will again make you rethink.. Which platform to choose-WordPress or blogger?
Tension 2-What to write?
In the begging phase of blogging every blogger dreams  to became a top blogger, but this dream became true for few only.. this is because the are determined in achieving there goal and know which niche to choose for Blogging. But in most of the cases  after writing 10-15 articles they don't know what to write and  starts running out of articles or looses interest in blogging. They don't know what to write about?
Tension 3- Not getting enough traffic!!
Even though you must have written many articles but might not get enough traffic or views . This is the biggest tension in blogging. One became hopeless on facing these condition, then they may opt up giving away blogging! This tension will keep on building until traffic starts coming to your blog and generally it takes 1 month to drive good amount of traffic to your blog, it may take even longer! Meanwhile you may also became frustrated and may think of closing your blog instead of waiting for few more months and keep on blogging!
Tension 4-Getting enough traffic but not from Google (organic traffic)!
One may get enough traffic from social network but again it's a topic of tension .As blog is not getting traffic from Google or the blog is not getting any organic searches. This will again drive you crazy and you will start thinking how you can drive more searches to your blog. And this tension will keep on building until you will not get organic traffic.
Tension 5-Readers not getting happy with your content!
There may be situation that you may have written wonderful article according to you but as soon as you publish the article your readers starts criticizing your article. They may dislike your post or comment negatively or unsubscribe your Blog. Remember the article that you wrote was good according to you but you don't know what other likes? All the people have right to express their thoughts ..one may like it or other may not. So you may write according to likeness of your readers, which is again a tough thing to do .
Tension 6-Not able to grow social network or not getting enough likes or followers on fb, google, twitter etc!
One may write really good article but they are not of any use until they are read by the group of  community that you have written this article .Which is only possible if you have wide network of social media ,which is not an easy thing to achieve. One have to be very patience in order to get enough likes and follower .This is also a tension that every blogger must have faced. Some pays attention to this and some may ignore this tension and just keep on blogging without caring about there social network, which is not good!!
Tension 7-Adsense not approving.
This is the biggest nightmare, if you are planning to earn good amount of money from your blog. This is usually the biggest tension of every blogger, some may get approved in there first try and other may not able to get approved even in there lifetime. That they may even get banned from adsense and ultimately they gives up blogging. You may also found out that there are lots of adsense alternatives but let me tell you that adsense is the best. That's why every blogger dream is to get approved adsense. But this is not as simple as it looks.
Although,Blogging can be fun too..only if you loves to blog and i hope most of us do!There is no harm in trying blogging for once atleast and share your thoughts to see whether others are enjoying your thoughts or not?