No sooner after digitalization, the world went mobile. Everything from clothes to food and medicines is now available online. People have started becoming dependent on web-enabled devices for materializing their daily chores and access utilities. This change inevitably influenced the web development industry too which made developers as well as designers aware of the responsibility that has been put on their shoulders to serve millions of active internet users.
One such trend or service that was introduced to serve the web users is E-commerce. It has been a hot topic among global businesses for its greater proximity, better strategies, and improved results. This online marketing strategy has pillared many giant businesses turning into business tycoon; moreover, the journey to becoming a brand from a name has been much easier with E-commerce.
No wonder if you too are among those major businessmen who have already planned or probably might have set up their business on the web. And also it is no hidden fact that getting such exquisite E-commerce website might cost a fortune to some but if done wisely might save a huge amount. And here wisely I wish to refer to some techniques and tips that should be pondered while heading for some E-commerce development processes.
Importance Of SEO for an E-commerce website
Now that you are all set to launch your business online with an exquisitely designed website, it is now crucial to have this website getting ranked high on SERP. Such a ranking of a website on various search engines through different analytic measures is known as search engine optimization. Here are few major benefits of SEO for a commercial website:
Enhanced ROI
Improved site usability
Escalated brand visibility
High traffic inclusion
More user engagement
Now that we know the highlighted benefits, let us know some tips related to search engine optimization that help a business grow rapidly on the internet.
Understand Keyword usage
This is one of the prime and most crucial factors determining the breaking and dawning of your business site. It means targeting the wrong keywords may land undesired and malicious traffic on the site. Do proper research and try to find the keywords that directly target your homepage and the relevant product pages. Also, do not go for the keywords that are in high competition as they are more likely to increase the bounce rate that further reduces the conversion rate on a site.The more unique your keyword is, the more will be its exclusivity on SERP.
Additional Tip: 5 Best WordPress Pricing Table Plugins to Improve Conversion
Know Your Competitor
There is an old saying-"Always know your competitor to get odds on your side" which comes very fruitful for any business. If you are well aware of the branding strategies, keywords and other related links that your competitor is using then definitely this will help you plan your strategies further and may be better than them. Get deep insights into their most popular products, services, pages, etc. so as to compare your strategies with your competitors.
Check for any prevalent problems
Now it's time to check the status of your site based on its prevalent problems. Use different tools that are available online with an objective to identify the errors and problems needed to be fixed within a web solution. Thoroughly check the backend, front-end, administrator section, core coding structure and other functionalities for their proper functioning. Try not to avoid any minor mistake whenever you see in the system. A bug-free and fully-functional site can be easily identified by search engines and therefore gets ranked high. Make you website User-friendly for the SmartPhone.
On-Page Optimization
Apart from the link building for off-page optimization, you cannot ignore the significance of on-page optimization to get the higher ranking for your website. The activities done on your own website with an aim to increase its ranking are majorly the part of on-page optimization. The primary elements of this optimization technique can be listed as below:
(a) Optimizing the keywords: Create user-friendly URLs that include all your keywords. Try not to stuff the keywords so as to avoid them sounding meaningless. Here take an example: When you search for "conference promotional products," you will see the below shown lists:

Now it all depends on you which of the two descriptions would you choose. Each of the two links has keywords at display but in different manner.
(b) Structuring the site: Website's visibility plays an important role in its popularity and proximity amid customers. You can improve the usability of your site using some tools like LucidChart that helps in organizing the structure of content in a website. 
An illustration has been provided below that clearly mentions how the structuring is being done.
(c) Internal Linking: This refers to the linking of website pages with other pages of the site. Such linking helps in creating anchor text as per your convenience that further helps in optimizing the ranking of the keywords used on your site. Naturally place the links and after completion, create a sitemap of the site.
(d) Responsive design of the website: Getting a device-agnostic website proves beneficial in most cases as a major number of web users are active on mobile devices these days. So in order to facilitate them, it is important to get responsive website that offers facilitative functions like hassle-free checkout options, integrated payment options, etc. that help in engaging more users to the site. Live chat widgets are a perfect example of establishing an enhanced user engagement experience. Don't forget to read 5 Resourceful WP Plugins to Optimize Your WordPress Website for Mobile Users
(e) Rich snippets: Rich snippets refer to HTML coded bits that are used to inform search engines about the website (even before seeing it). There are specific rich snippets available for authors, events, products, reviews, videos, music, etc. that have a greater influence on website's ranking.  Integrating rich snippets can be done using the following steps.
Access the HTML of the page you want to include rich snippets
Integrate microdata for the required rich snippets and then publish.
Check on Google to see if it is working or not.
(f) Connecting the site with social media: Rocketing the SEO factor of an E-commerce site is incomplete without introducing social media platforms to the site. Connecting users through different social media apps is crucial for getting enhanced ranking on SERP.
Here is a wonderful and helpful article picked for you: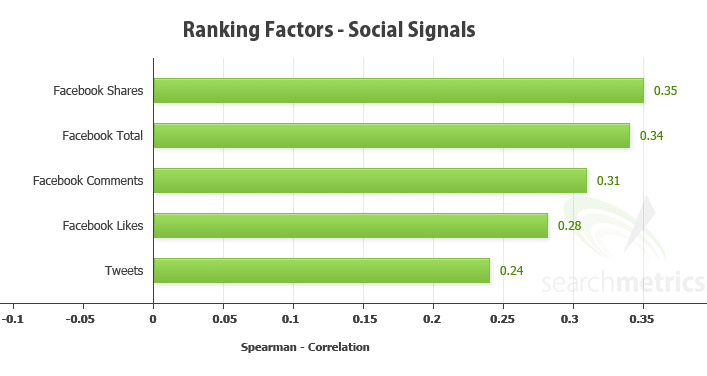 Avoid being repetitive in product Descriptions
It is always good to serve something new to the customers as it helps in getting them engaged on your site for a longer period of time. So try including unique descriptions for each and every product on your site's display in order to make it look interesting and to avoid the monotony.
Promote User engagement through reviews and feedbacks
The best way to connect with your potential customers is through reviews and feedback columns. This reliable feature is considered to have the best conversion rate for a site. So as long as you have an E-commerce website having specific feedback and review column, you are no faraway from getting your site ranked high on search engines.
Improved usability
It is highly advised to establish a user-friendly navigation system for your business site. Such an activity helps in attracting more users to the site, thus increasing the clientele score. Moreover, an E-commerce site endowed with easy navigable features is highly popular among businesses as well as customers these days. Easy navigation throughout the site helps in escalating its proximity amongst the targeted audience.
Social media integration
The most active users on E-commerce sites are youngsters who are also available on different social platforms like Facebook, twitter, Instagram, etc. Now promoting your site through these famous social channels is a definitive smart move. The more interactivity of a site with the user, the more will be its proximity. Thus, do not forget to include social media sharing options within your site and content to make it more accessible to varied users across the different platforms.
Include special offers
You might have come across with different seasonal offers on various sites before. Well, this is the most trusted and sought-after technique used by E-commerce ventures to increase their clientele. Introduce various offers with discount on the products such that when a user typically searches for sale items and other related keywords; you too get your site displayed in the list. It is the best to include some seasonal offers on E-commerce sites to get more user attention and rocketing sales.
Unique meta descriptions for products
Metadata plays an important role when it comes to search engine optimization. So the better meta description you have for your products, the better will be its visibility on search engines. Try to keep it unique so as to avoid any stiff competition and to get easily crawled over by search engines on the web.
Conclusion
So now that you have read all these pointers that critically influence search engine optimization of an E-commerce website, it is expected that you would inculcate them in your business site to get uninterrupted growth and success. If ever confused about how to do it, hire dedicated developer who can efficiently do these tasks for you. These professional developers are highly skilled and trained in providing exemplary services of developing and leveraging the web solutions.