The traditional leather wallet is slowly becoming passé as adoption of mobile wallets as a secure means of payment continues to rise. The bulkiness of the leather wallet, once the safekeeper of your most private and precious information including credit cards,  driver's license, loyalty cards as well as cash is slowly giving way to a sleeker and smarter way of organizing important information in the form of mobile wallet.
Mobile wallet payment essentially refers to technologies that enable consumers to use their smartphones for all financial transactions including managing debit and credit cards, making in store payments and online purchases, managing loyalty and reward cards as well as coupons and offers.
Mobile wallet payments are either enabled through NFC or Near Field Communication Technology as in the case of Google or through apps on your smartphone as in the case of PayPal. With over more than 5 billion smartphone users in the world today and growing by the day, the potential for mobile wallet payment technology is enormous which is why big players like Google, PayPal, Apple, Samsung among others have been vying with each other for a larger share of the market.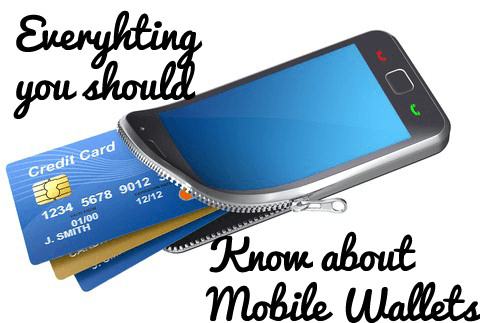 The process of mobile wallet payment in store is extremely simple by itself.
At the time of payment, the consumer simply turns on the phone screen, clicks on the wallet app and enters the password or pin numberand brings the phone near the payment kiosk for scanning.
The payment transaction is then processed just like a conventional card transaction.
In addition, relevant offers, discounts, and coupons can be passed from the wallet along with the payment in that same tap of the phone.
It is this ease of use and the convenience of not having to lug multiple cards wherever you go that is spearheading the massive adoption of mobile wallet payments, especially in the east. The only worry that is stopping mass adoption of mobile wallet payment are security and privacy concerns related to the loss of smartphones as well as concerns related to identity theft. These concerns are slowly getting allayed as mobile wallet service enhance security around transactions through mobile wallets and provide 24/7 fraud monitoring and other measures to ensure data stored in mobile wallets is not misused by unauthorized users.
Mobile wallet payments are not doomed and  have the ability to transform the way financial transactions are conducted globally. Mobile wallet payments have the potential of becoming the precursor to a global currency, just like in the olden days when gold was a universally traded currency between the Romans, Greeks and Indian civilization. A mobile wallet not only helps you pay for purchases, whether in store or online, but also acts as a database to store all relevant information in one convenient handy place like monthly bus passes, concert tickets, discount vouchers, coupon, loyalty or reward points etc. in addition to storing your driver's license and other personal identification details.
A smartphone which also works as a wallet has the potential of making your life simple and your transactions effortless.