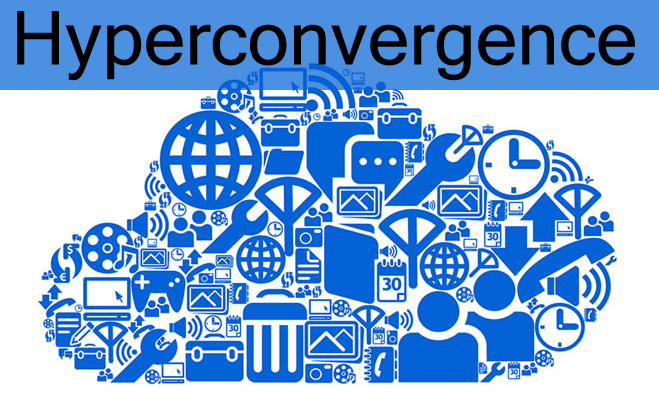 Whether you're setting up an IT infrastructure from scratch or updating your current system, you'll probably hear about Hyperconvergence, or Hyper-converged systems. They differ from traditional IT systems, which are usually separated and may have different administrators, servers and networks for each part.
In contrast, a hyper-converged system blends two or more segments of an IT infrastructure. Keep reading to learn more about why it's smart to at least strongly consider hyper-converged systems. You may ultimately depend on them at your company, and even before the decision makers at your business get to the point where they're ready to make the switch, they might rely on you to give them the scoop about what makes hyper-convergence so worthwhile.
They Are Easy to Scale
You may have already heard about convergence-based systems, which feature several components that work in harmony with each other. Hyperconverged systems are slightly different in that they have improved storage controller software that make it easier to scale out the systems as needed.
Generally, such a system only has one x86 server chassis that's interconnected by a 10 GB Ethernet. When necessary, it's easy to add more appliance modules. Traditional IT infrastructures dictate you must scale up your system by adding more CPUs, hard drives and memory, but hyper-converged systems give you a simpler option that makes data centers less complex.
Administration Is Easier to Manage
In most traditional IT setups, dedicated teams work with several applications to handle administrative duties. Due to the siloed nature of older alternatives, this fragmented system was especially problematic if something went wrong.
Sometimes there was a separate team to handle the servers and another to deal with things related to virtualization. With a hyperconverged system, it's possible for only one team or even just one person to handle everything related to administration by using one panel.
The advantages above are a few of the reasons why some people say hyperconvergence is changing the IT industry. It makes people think about what's possible, in much the same way the iPhone did when Apple initially released it.
Errors and Wasted Time Are Less Likely
Hyperconverged systems support automation. Even without going into the specifics each vendor might offer, it's easy to understand why a greater amount of automation could mean your company deals with reduced aftermath caused by mistakes, and wasted time will be a less common occurrence.
After getting acquainted with the hyperconverged system of choice, your company's leaders may marvel at how IT staff members can get more done and feel increasingly confident they're acting productively and authoritatively. Best of all, they do this while costing your company less money rather than more.
You Have More Freedom for Building Your Own System
There are two basic approaches to bringing a hyperconverged system into your workplace. Some people opt to buy a pre-built system. Often this seems like the most straightforward approach, especially since certain companies target particular sectors of the market and you can just deal with one that's especially familiar with the kind of work your company does and your associated needs.
DO you know you can earn money by just writing articles?
On the other hand, you may find it preferable to take a build-your-own approach to a hyper-converged system. In that case, you pick the configuration for your drives and choose a server hardware manufacturer. As long as the hyper-convergence software vendor supports the hardware you select, you're good to go.
What Can We Expect for the Future?
Now that you know about some perks of hyper-converged systems and the methods of buying them, let's look briefly at some companies using or manufacturing hyper-converged systems, plus some of the ways they might heavily influence what's on the horizon:
A company called SimpliVity sells an ultra-modern OmniCube platform that offers more than other integrated system by offering advantages such as in-line data deduplication and optimization at the source. This OmniCube platform offers a centralized management system, too. By providing more than what some competitors do, SimpliVity may reshape our perspectives about what hyper-converged systems can do.
Stratoscale, a forward-thinking startup based in Israel, is engineering what it calls a "hardware agnostic" software platform. Once complete, it'll allow for automatic distribution of physical and virtual assets in real time. Also, everything's centrally managed to reduce personnel needs. If this concept sounds enticing to you, you're not alone in feeling that curiosity.
Here is an interesting article Human vs Technology- What we need to know.
Tech investors are tuning in to what's going on with the company and sometimes deciding to give to the cause. Recently, Stratoscale acquired $32 million worth of funding, and the top contributor to the endeavor was Intel Capital. Stratoscale's system combines networking, storage and computing, plus will have support for container and virtualized workloads alike. Think of it as a hyperconvergence workhorse.
NIMBOXX is an Austin, TX-based startup that offers a Mesh operating system installed on bare metal. Taking this approach reportedly allows for ideal performance without license fees and overhead. Unlike other systems, it has some open-source components in its software stack.
Nutanix is a pioneering company in the hyperconvergence sector because it natively merges the computing and storage elements into nodes. This allows for much tighter integration than other companies offer, and thereby lets users add a virtually limitless amount of computers or storage bandwidth in extremely small segments as needed.
Clearly, Nutanix has its sights set on future innovation. If you needed further proof of this commitment, consider that Nutanix joined forces with Dell last year and signed an original equipment manufacturer deal to make converged appliances that feature Dell's PowerEdge servers, and Nutanix's software.
Atlantis Computing, a company located in Mountain View, California, lets customers build hyper-converged systems from their existing servers. A USX architecture makes it possible to combine local storage and flash storage across more than one server farm.
Now you should have a clear idea why many companies have decided hyper-converged systems best meet their needs now and will continue to do so into the future. If you're interested in going with a modern, flexible and highly-capable option, a hyper-converged system can likely exceed expectations.