It is a common misconception among people that for gaming you need to buy dedicated special PC's which are very costly. Frankly speaking, this is not the case. You can optimize PC for gaming. Technology is improving rapid fast and it is not affordable in terms of money to go for a new PC within a year. Gaming has now turned from pass time to a profession. It certainly does not imply that those who cannot afford to buy higher end gaming PC's cannot enjoy the leisure of playing new games. There are certain tips and tweaks which can improve the performance of your computer and improve your gaming experience.
In this post, we will share some amazing tips to Optimize PC for Gaming.
Perform Clean Windows Startup:
Whenever you start Windows there are many applications and services that get started running automatically. This reduces the performance and tends to lower down your PC. Overall performance can be improved by stopping all unnecessary applications that slower the computer.
To perform clean startup>press the Windows key and 'R' >Type 'msconfig' and click 'OK' >On the 'Services' tab, check 'Hide all Microsoft services' and click on 'Disable all'. This will prevent all the services installed by the third party by running.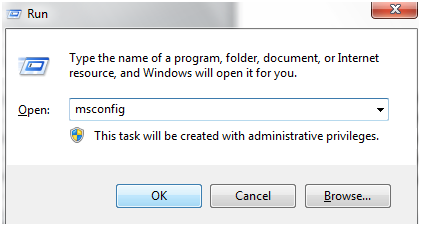 It is recommended to reboot your computer after this.
Before you move on here is a trick to run two Whatsapp accounts simultaneously on your android phone, No Root required.
Update your GPU drivers regularly:
On a regular basis, people miss out on updating GPU drivers. There might be some games which run on updated drivers only. Top brands like AMD and Nvidia update their GPU drivers on a monthly/quarterly basis to improve gaming performance and also add support for various games. Always keep looking for updates on their respective website. An updated GPU driver will help you making gaming smoother. And hence helping to optimize PC for gaming.
Disable all 3D effects and animations:
Windows XP and Windows 7 offer animations to maximize and minimize windows and fading menus. If you are a gamer this might inhibit your gaming experience to a considerable extent. To improve your gaming experience you should turn them off right away.  
To disable 3D effects and animations: > Right click on computer > Select 'Properties' >Now click 'Advanced' > Then 'Performance' >Finally click 'Settings'. Here you will all the animation settings.

Optimize your Hard Drive:
There are two important points to be considered in Hard Drive. First is that try to remove unnecessary stuff from your Hard Drive. People have the tendency to fill their hard drive to the full capacity. However, this reduces the performance of your PC. So the first step is to remove unnecessary stuff from your hard drive and keep it as empty as possible. The second important part is to defragment your hard drive. As you use your hard drive the data gets fragmented into different physical drives. Although you might keep your data organized in folders systematically, data is stored into physical drives inside the computer. So when you install a game which contains the amount of data and thus gets fragmented. This leads to slower speed and performance. It is vital that all files of a game are read in a continuous manner. To ensure this it is necessary to defragment the hard drive of your computer. To defragment your hard drive: > Start > All Programs > Click on Accessories > System tools. You will find a built-in disk defragmenter. Select a particular disk and hit 'Defragment Disk'.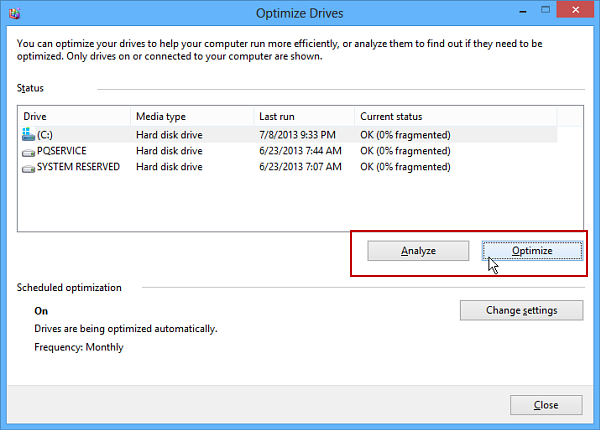 Download the latest patches for your games:
The software industry is always improving and optimizing itself rapidly. Whenever a game is launched, it does not mean that it's completely finished. Even after release developers consistently focus on improving gaming experience and fix various bugs. As such users should get latest patches for these games. Depending on the machine you can improve your gaming experience significantly by installing these patches. Also, I would personally advise you to read forums related to the game of your interest. Often professional gamers find some good settings which can improve your gaming performance.
With more RAM you can load game data more easily and effectively. Nowadays it has become common for gaming companies to mention RAM requirements in their specifications. It is safe to have more RAM than the mentioned one. This helps you to easily access data. Upgrading RAM is not a costly affair these days. You can get an 8GB RAM cheaply.
It is always best to keep your hardware strong. Being equipped with the best gaming accessories can take your gaming experience to a new height. A proper gaming mouse, keyboard, and headsets give you proper effects and sensitivity while playing. They also have advanced controls which help you to play the game effectively.
You would also find overclocking is a way to improve processor performance. It is not recommended to overclock the CPU blindly. When you overclock the CPU it operates on a lesser voltage and more heat is generated. There is a potential threat of damage to the processors as well as the peripheral parts. Without adequate knowledge of hardware and power consumption do not consider overclocking. It also reduces the longevity of the processor and system.
Here are some articles that you may found useful:
Try to get rid of unwanted apps. Most of the time we install applications that are not used regularly. More installed applications result in slowing down of your PC. Get rid of the unwanted applications and uninstall them. Here is a trick to Backup your Google Playstore Apps so that they can be installed afterward without downloading them again!
Coming to an end I would say if all these tips to Optimize PC for Gaming do not work consider replacing your computer or upgrade your GPU with proper care. There are many good gaming laptops in the market for gamers. It is not compulsory to have a gaming Desktop. If you are confusion, then get some tips on buying a new laptop. The Proper balance of hardware and smart use of the software will give you the best gaming experience. I hope these tricks would help you to enjoy your game. So lastly do not get disheartened if your PC runs slower.  Just Google the problem and you would find a solution which will set you running again. Enjoy the game!