Social media is the most happening place right now on the internet. And with the right techniques, most companies use this to their advantage to promote their brand and drag more attention towards them. The present generations of youth and young adults have made it possible to do anything with the internet. From shopping to browsing and even ordering for personal services, the internet, and social media has made life easier. Shopaholics tire of traveling and hunting for stores and in search for sales, but online you can find everything you need and check out exciting offers as well.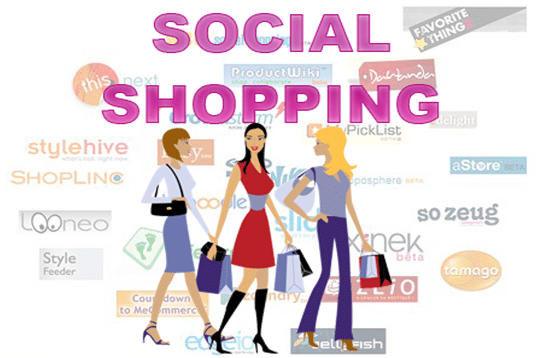 Social media is where most of the interaction happens these days, with trending applications such as Facebook, Instagram, and google. And mostly shoppers now prefer to shop online rather than offline, as it is more convenient and you can check out and compare various products on one platform. With digital marketing brands such as Amazon are able to reach out to a bigger volume of people at one go and which is must faster than offline promotions. With engagement with their customers, Amazon constantly posts its latest sales and exciting offers on its social media handles to attract customers towards them.
New and exciting things start every day, and with brands focusing on providing fresh content to their viewers each day, to attract them. With strategic techniques and new marketing tools, the brands smartly create their footprint over the internet. Social media marketing helps in growth of traffic towards the brand and also ends up giving them more profit and business over a matter of time. This technique has proved successful and fast. The impeccable method of marketing is not only simple but also spreads to a larger number of people. Because any viral detail can bring a lot of profit to a brand.
By following your favorite brand online, you can also keep on par with their sale schedules and clearance calendars. And for a smart shopper who loves to shop during a sale, the newsletters and social media posts give the latest information about the brand. The great Amazon sale drives customers from all around, with their promotions running all over the internet, the brand smartly uses its social media to market its brand. With marketing tricks, the profit is not only for the brand but also the customer can make sure to grab a great deal with Amazon offers.
There is so much to do over the internet, starting from shopping, to learning, browsing, and even ordering for services for cleaning or even to ordering food! The present generation spends most of its time over the internet, due to the fast moving culture the youngsters prefer socializing over the internet more than offline. Taking this as the right opportunity, most brands market their products over the internet. This is not only cheap but even fast to reach more people and in a shorter span of time. Social media marketing gives more scope to brands creating its awareness among more people and hence enhancing its status by achieving more clients as well.
The power of social media is proving powerful with the successful relationship between shoppers and brands. And with the right marketing techniques, it could work wonders. For those fashion addicts out there, you can keep on par with the hottest trends and stay updated with celebrity styles before checking out what to buy. With the perks of social media, you can also find your popular brands and popular fashionistas over the internet. And you can follow their style and also find their similar style or outfit online as it is mostly mentioned if bought from a popular brand.
Marketing over social media has become a trend with competing brands these days. Using social media, even small brands and startups can reach up to many more people online. Customers are interacting with brands online and through social media, therefore it is necessary to create a strong presence of their brand online. And with the exciting offers brands publicize all their advertising over the internet. And with the right marketing techniques, a brand can achieve massive success. Social media has grown in the past few years and with brands getting online to create a larger presence of them. With new tactics and successful promo techniques coming up, social media is the most profitable method.
Brands share their promotional content, and with marketing their recent collections and ad promotions they tend to attract new customers to their brand. And also with their existing following and subscribers, they make sure that their followers receive newsletters and any updates regarding the brand they follow. With time social media with its speed can grow even more beneficial and the existence of offline shopping and services might drastically reduce. The times have changed and brands that once promoted their stuff with posters and dine-outs, they now promote it online and confidently can expect a good reaction due to the wide range of people it reaches.
The internet has taken by storm in the past decade and with all the social media sites as the most used and with the most traffic on, all brands jump to them for their promotions and advertisements. And these advertisements are what we catch while we are chatting away or posting live on Insta, and it often becomes a conversational topic online and finally takes us to buy that item from Amazon. And they also mention special amazon coupons and other discount tricks to give you a delightful shopping experience online. So next time you are online, check out popular brand pages to find their promos and more that can just grab your attention for a great deal. And social media reaches out to thousands of people by just one click. And interactions over the internet are a convenient and fast method to find whatever you need and to research or compare before you make a decision. It also gives the brand a better outlook of their marketing strategies.