Home automation has continued to evolve over the past few decades and is growing more accessible and affordable for virtually everyone with newer and efficient ways to manage homes. From innovative products that let you receive convenient text messages to using smartphone apps to adjust your home lighting needs, there's a wide variety of home automation products on the market to satisfy every possible niche.
Here are the top 5 coolest smart home automation gadgets available right now, some of which include thermostats, video cameras, and door locks.
1. Doorbot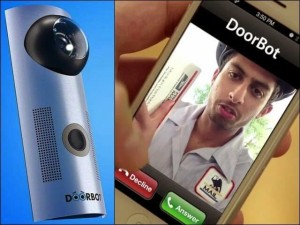 Doorbot is a smart doorbell that connects to your smartphone. Whenever somebody rings your doorbell, either your smartphone or tablet will notify you. You are then able to answer the door even if you're not at home. For instance, if you receive a delivery, you can ask the delivery person to simply leave it in front of the door for you. This can all be accomplished through the app for Doorbot. You can also see who's at your front door since the device also has a convenient built-in camera.
2. August Smart Lock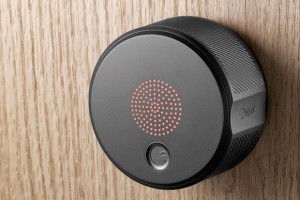 August Smart Lock is connected to your smartphone so it can unlock the door for you. The device can be locked or unlocked regardless of your location. For instance, you can easily let an expected guest into your home using your smartphone to unlock the door whether you're at work or out shopping with friends; without the need for a key.
3. Nest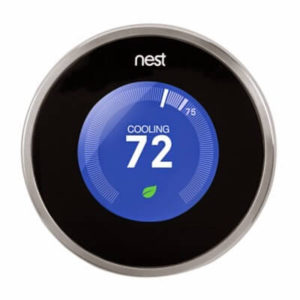 This incredibly smart thermostat keeps learning all about your schedule, preferred temperature, and your general lifestyle. The Nest's smartphone app lets you adjust your thermostat settings even while you're out. This high-tech gadget not only saves you money over time on your energy bills, it continues to be more energy-efficient as well.
4. Piper
Piper is a smart video camera with keen environmental sensors that provides a panoramic view of any room inside your home. With your smartphone, you're able to view live footage along with audio and motion detectors to notify you if something is subsequently triggered. In the event of an intrusion, the app will quickly send you a notification to alert you.
5. Dropcam Pro
Dropcam Pro is a modern cloud-based Wi-Fi video camera. It's a very tech-savvy gadget due to its night vision, two-way talk, and remote viewing features. You're able to view live video at your discretion with a zoom up to 8x in addition to storing footage as long as 30 days in the Cloud. Some tech specs offer a 130-degree view and 30 fps as well.
In addition to a
basic home automation system
, if you want or need more home security that's professionally monitored, perhaps an all-in-one security system that comes with 24/7 home monitoring and convenient remote access may fit your needs somewhat better. Because you'll already have a bill each month for alarm monitoring, it would be easy to just pay a little more to unlock your doors, remotely view video, and adjust the temperature of your home.