As with the advancement in technology, it is now easy for people to make money online from home only without spending hours in traffic. The Internet not only increases the ways we socialize, but also it plays a major role in helping people make money who won't be able to travel long for the sake of their jobs.
If you are one of them who want to earn money by staying at home only then this article is just for you. Here in this article we share top 10 tips for making money online that can help people increase and optimize their income.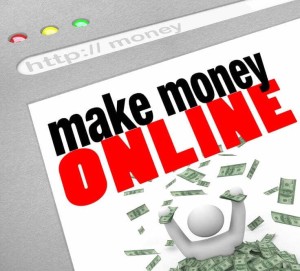 1. Selling stock photography:
If you are a photography student then this is the perfect online job for you to make some money. You can use this work not only for making money online , but also for building your portfolio so it is a win-win! Websites like istockphoto.com pay you some amount each time someone downloads your photography to use in their brochure, ad or article.
2. Start a blog:
Today one of the best ways to make money online is by starting your own blog. If you want to increase traffic to your blog, then it is necessary to post fresh content all the time this will also help you keep your page on top of the search engine rankings.
Another advantage of starting a blog is that it gives a blogger more space for affiliate programs and advertisements and other similar streams of making money. Moreover, getting paid for reviews and doing sponsored posts is a great way to make revenues.
So, if you don't have a blog then why not start one today?
3. Use eBay for selling:
EBay is the best place to sell and buy used things and make money online. By buying things at wholesale rate you can sell them again to someone else with a markup. Moreover, if you have the skills to convenience people to buy things from you, you could also start your own online buying and selling business around the world.
4. Write an E-Book:
If you take some time out from your busy schedule and write an e-book then it is no doubt the best way to earn income. This will also help you start your career as a freelance writer. Today the bestselling e-books are "top tips or how to" guides. So, if you have command and interest in writing, then write about it today. Who knows, maybe you will get discovered!
5. Sell your skills on ETSY:
Have you ever discovered the best skill in you? If not, then this is the right time. If you are good at painting then why not selling any of it on ETSY. Even if you don't know art, if you have a hobby of making jewelry or decorative item, then why not make money by selling it on some website? Search on the Internet you will find hundreds of ideas in this regard.