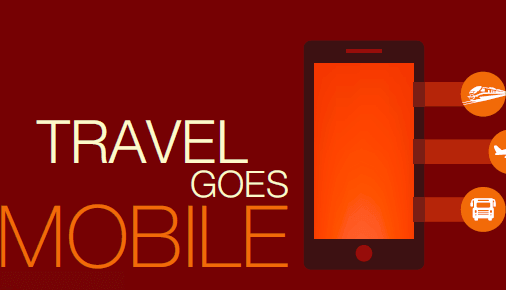 "Transportation is the center of the world! It is the glue of our daily lives. When it goes well, we don't see it. When it goes wrong, it negatively colors our day, makes us feel angry and impotent, curtails our possibilities."
– Robin Chase, CEO, Buzzcar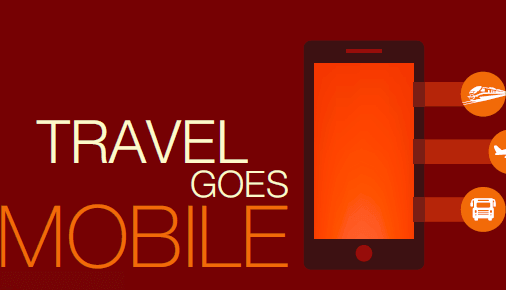 Traveling is indispensable part of our everyday routine. To meet our daily objectives, we travel miles, be it on an airplane, a train, a tram, a bus or a taxi. The services provided by transport companies are so integrated in our daily lives that we usually take them for granted. Interestingly, they only come to our attention, when we encounter a glitch in the service! Needless to say, technology plays a vital role in ensuring that we don't face such hurdles in a service which as critical as commuting. Today, technology mega trends such as mobility and internet are being leveraged to the fullest to deliver an optimal travel experience. In case you aren't convinced, consider these examples-tapping a NFC mobile or a wristband to pay for a train or bus, booking a cab via your mobile, receiving contextual offers in an airport's shopping lounge via Bluetooth, the list is endless, as is the potential of technology in making a customer's experience a memorable one. This article examines how transportation companies across the world are leveraging the power of the mobile device to deliver a richer consumer experience.
Air travel
Never before has the consumer been as important as it is today. With globalization and the internet opening up their eyes to the multitudes of possibilities, the consumer is becoming more and more demanding. Keeping this in mind, the airline industry is pulling out all the stops to ensure that they provide customers with a memorable experience every time they fly. To meet the expectations of the tech-savvy generation, airlines are thinking out of box to deliver a digital customer experience. Multiple airlines like Japan Airlines, American Airlines, Delta Airlines and Air France are working to leverage the potential of the mobile handset and technologies like NFC and BLE to revolutionize the complete air travel experience, from booking a ticket to boarding the flight. Their aim is to enhance the passengers' convenience and make their journey seamless and enjoyable.
Ticket Booking
Booking an air ticket is the first step towards simplifying the consumer experience by leveraging mobile technology. Spanish low cost airline Vueling for instance allows a customer to tap a contact less credit card to their NFC phone to populate the card details in the mobile app.
Airlines based in emerging countries are not far behind. To cash in on the high penetration of mobile money, they have enabled payments through mobile money accounts other than support for cards. Airlines such as Kenya Airways, Proflight Zambia and Kam Air amongst others have partnered with operators such as Airtel, MTN and Roshan to accept mobile money for air ticket booking. To avail this facility, customers book a ticket online and use the booking reference number generated on the website to pay using their mobile money service. The e-ticket is sent to the mobile or via email on successful payment.
Check-in and boarding
From the instant that a passenger enters the airport to the time he boards the flight, there are multiple interactions which can be converted to "mobile moments". Passengers with NFC capable handsets can skip check-in queues by tapping their mobile ticket to self check-in and obtain mobile boarding pass. Similarly, at the boarding gate, passengers have to tap their mobile boarding pass to pass through. Post check-in, useful information such as the relevant gate numbers, time remaining for boarding, directions and navigation to the boarding gate can be disseminated through the mobile app. Self service model are very effective especially for time strapped customers. Japan Airlines (JAL) has been using mobile boarding for more than eight years now and has seen significant time savings by enabling NFC based boarding. It took JAL 15 minutes to board a 450 person plane using NFC as opposed to 40 minutes for a 150 seater boarded using traditional on-boarding process 1.
Beyond ticketing and on-boarding, airports are also overhauling the conventional shopping and dining experience to a digital experience for tech-savvy customers. At New York's LaGuardia airport, the food hall is equipped with iPads for browsing menu items and placing orders. Further customers can self-checkout by making a payment with Apple Pay.
The privileges for premium customers extend to access of lounges and priority lanes for security check by simply tapping their phones.
Figure 1: Self-checkout terminal at New York's LaGuardia Airport.
Image source: www.digitaltrends.com
In the flight
The digital experience powered by mobility continues within the flight as well. Passengers are now able to pay for in-flight purchase and seat upgrade via mobile. JetBlue has equipped its flight attendants with iPads that accepts cards as well as Apple Pay.
Going beyond payments, the Thales group has unveiled an innovative seating concept that enables business class users to choose the seat configuration, entertainment and services directly on their mobile phone prior to boarding. Once in the plane, the passenger places the NFC-enabled device on the seat receptor to activate their saved settings including loading the movie to the last watched point.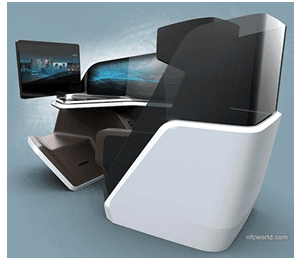 Figure 2: NFC powered in-flight seat from Thales Group
Image source: www.nfcworld.com
Train Travel
As we all know, trains are a country's lifeline and millions of people use them daily to travel. While more customers equal more revenue, it also creates the challenges around scaling processes for fare collection. To make the process quick and efficient, rail companies are automating the ticketing process by adopting online ticketing, prepaid travel cards and the most recent – mobile ticketing. In many cities, contactless travel cards are used to tap and pay at the turnstile. With growing popularity of mobile payments, rail companies are integrating the travel card with mobile wallet.
EE largest mobile operator in UK facilitates transport payments via its 'Cash on Tap' mobile wallet. This NFC mobile payment service can be used in all major transport systems in London including trains, buses, trams and the tube. Instead of the traditional travel card named Oyster, passengers have to tap their mobile phone on card readers at the source and destination station to make the payment. The mobile wallet has significant tangible benefits for the customer. They do not have to stand in queues to top-up the wallet but can do it using the app anywhere anytime.  It also eliminates the problem of card clash – a card clash occurs when the Oyster card and a contactless debit or credit card is placed close together while tapping. The turnstile could not identify which card to debit and often resulted in charging the wrong card. This resulted in a cumbersome process where the customer would have to take out the Oyster card to tap. Interestingly, this has also resulted in thousands of cards being dropped at London stations3.
Moving beyond the mobile, Barclay's is offering bPay NFC wristbands for making payments in London Tube and buses. The bands can be recharged online or via a mobile app by any Visa or MasterCard.
Figure 3: Passenger using 'Cash on Tap' app and bPay band for transport payments in London
Source: www. engadget.com
South Korea is another country which is extensively using NFC for transit payments. Millions in South Korea pay their transit fare using two popular mobile prepaid payment systems T-Money and Cashbee. The mobile wallets can be loaded through vending machines by placing the mobile in the recharge socket and inserting money.
Figure 4: Passenger recharging T-Money mobile wallet at a vending Machine in South Korea
Source: www.youtube.com
NFC can also be used for validating digital tickets stored on mobile apps. An interesting example in this regard is that of Caen in France, where passengers can use the mobile ticketing app Twisto for ticket validation in trams and buses.  In the near-future we could also see automatic ticket verification solutions where customers won't need to remove their smartphones from their pocket! The 'Future Railway' in UK (a collaboration between the Rail Safety and Standards Board (RSSB) and Network Rail) is piloting BLE enabled mobile ticketing app. If the pilot is successful, UK rail passengers could soon be able to get their train tickets verified automatically as they walk through fare gates at a station.
Mobile is also being used for information dissemination. OBB, Austria's national rail operator has installed NFC information boards at the stations where passengers can tap their mobile or scan the QR code on the boards to access real-time information about the arrival and departure times of their trains.
 Figure 5: Train passenger in Austria getting real-time information from NFC information board
Source: www.nfcworld.com, www.tuomi.lu
In all, there is little doubt that NFC, BLE and QR code based train information and ticketing services are making strides in the developed world.
Emerging markets, with their lower penetration of smartphones and technologies such as NFC, have found alternate means to enable digital ticketing.
Bangladesh Railway has partnered with two leading mobile operators in Bangladesh, Grameenphone and Banglalink to offer mobile ticketing. Customers can book intercity train tickets and make payments using the mobile money service offered by the two operators. Considering that the smartphone penetration in Bangladesh is around 5%5, the operators has chosen USSD (a feature available on all GSM phones) as the access channel for booking tickets. However, this did not resolve the issues surrounding low technical literacy. Thus the service was introduced through travel agents who assisted customers by booking the tickets on their mobile handset. 85% to 90%6 transactions are now agent assisted. The customers receive an e-Ticket number via SMS for travel. Other than queue busting at booking centers, the mobile ticketing has lowered the overall operational cost for Bangladesh Railways by reducing cash handling costs and expenses related to paper invoicing.
In Africa, Camrail has partnered with Orange Money in Cameroon to offer similar mobile ticketing service.
Road Travel
Buses, taxis and local transport provide last mile connectivity, reducing the distance between people, markets and services, enhancing overall economic growth. With number of independent bus operators and cab owners, the market is fragmented and aligning all of them with innovations in transportation is a difficult task. However, the rise of the internet and growing penetration of mobile phones is making modernization in public transportation simpler and faster. Today we see many websites that aggregate tickets from various bus operators and sell online as well as mobile apps that connect drivers with passengers in real time.
The mobile is taking advancements in bus travel a notch ahead. In New Zealand, Snapper Card, a contactless electronic ticketing card has been integrated with NFC mobile wallet Semble. To make bus payments, passengers have to hold their mobile near the Snapper readers at the doors while boarding and de-boarding the bus. The Snapper system uses GPS (Global Positioning System) information to record which stop passenger gets on the bus and where passenger gets off.  This information is used to calculate the correct discounted fare for the journey. Interestingly, passengers can pay for up to 5 people from single snapper card. In Hong Kong also the widely used contactless payment service Octopus have launched mobile payments. They provide Octopus Mobile SIM, which can be inserted into NFC enabled mobile phone to pay fare in city buses.
One of the most interesting cases of leveraging the mobile is what RATB is doing to make travel more convenient for the differently-abled. In Bucharest Romania, public transport operator RATB is using BLE and beacons for guiding visually impaired passengers on and off buses so that they do not need a personal assistant. RATB buses are fitted with uniquely identified Beacons. The visually impaired passenger provides route information through a mobile application. As the bus approaches, the beacon on the bus sends a notification to the passenger. The notification is delivered with a specific audio signal and the voice-over application on the mobile reads the notification's text to the user. When the bus arrives at the stop, the Beacon's buzzer will repeatedly broadcast a beep signal alerting the passenger of its arrival. The beep stops once the said passenger has boarded.
Figure 6: Beacons being fitted on bus in Bucharest Romania
Image source: www.nfcworld.com

In emerging nations as well paying bus fare via the mobile is gaining traction. For short distance travel within the cities, payments mostly happen directly via mobile money accounts during the journey. In Zimbabwe, commuters of local buses known as 'Kombi' can pay the bus fare via EcoCash, the most popular mobile money service in the country. The biggest benefit of mobile payments is the relief from having to keep change.
eManamba, an online company in Kenya allows passengers to enter their travel details and select their seat online to book a bus ticket and pay using their mobile money account. On successful payment, passengers receive a transaction confirmation code via SMS, which they need to enter in the eManamba webpage to receive the ticket by email.
In just short span of five years mobile app based cab services such as Uber, have completely revolutionized the way we book and pay for cabs. Uber leveraged the mobile to seamlessly connect passengers to drivers.
A single stop shop, cab apps allows customers to find nearby cabs, view the progress on a map, see an estimated fare, pay and provide feedback at end of journey and earn reward by referring the service to peers. These apps allow payment through multiple digital channels, the most common being cards. In Honduras however, passengers can pay for Easy Taxi via mobile money service Tigo Money.
Independent cab owners who have not subscribed to the 'Ubers' of the world are also getting creative when it comes to accepting payments by using mobile POS allowing their consumers the freedom of choice to pay by card or cash.
Conclusion
The advent of mobility in transportation is a win-win trend. While for transportation companies, mobility powered solutions have simplified operations and increased productivity, the major beneficiary remains the consumers. Thanks to mobile technology, today consumers are experiencing a faster, convenient and seamless travel experience. But this is just a start. We believe transport companies will keep on exploring applications of mobility in transportation.
"The reality about transportation is that it's future-oriented. If we're planning for what we have, we're behind the curve."
– Anthony Foxx, United States Secretary of Transportation
Sources:
1 https://www.asmag.com/showpost/14959.aspx
2 https://www.digitaltrends.com/mobile/otgs-techie-food-hall-at-laguardia-airport-is-one-of-first-to-accept-apple-pay/#/5
3 https://www.mirror.co.uk/news/ampp3d/card-clash-making-londoners-panic-5185912
4 https://www.telenor.com/wp-content/uploads/2014/06/04-Grameenphone-IFA-presentation-FINAL.pdf