If you've ever seen '2001: A Space Odyssey', you can be forgiven for being speculative about a virtual assistant in your own home. However, the reality of the smart tech isn't as daunting as having Hal watching over you. Conspiracy theorists of the world may well disagree – convinced that smart speakers are a direct link to the authorities, keeping tabs on us. The less skeptical of us can enjoy them for what they are. A fun and convenient device allowing interactive participation.
If you're a fan of all things new, visit Idkmen for up to the minute reviews and articles concerning modern life.
What is a Virtual Assistant?
A virtual assistant is a software agent that can be installed on your smart devices and is responsive to your requests. A virtual assistant can perform a number of tasks, provide information, and serve as a control unit for other paired devices.
Generally, virtual assistants respond to voice commands. They're activated by a selected prompt, or wake word. Once awake, you can ask your assistant to provide you with simple information like the time or to record a list for you. If connected to the internet, your assistant can access and provide you with a host of other real-time information.
A virtual assistant can be set up to play your music, podcasts, or any other media, on command. You can connect to other smart devices within your home, like lights, or thermostat, and ask your virtual assistant to control them. The capabilities are currently expanding, and new skills can be acquired through downloading and installing new applications.
The production of virtual assistants has developed into a major industry over the past couple of years. Amazon, Google, and Apple, all lead the market with their assistants, while innovative new devices and developments are frequently.
Amazon Alexa
Amazon Alexa, the ultimate virtual assistant, was first developed and used for the Amazon Echo and Echo Dot smart speaker devices. Initially released in 2014, the success of the service led to its expansion and Alexa is now compatible with Amazon Fire TV, iOS, and Android devices. Amazon currently has upwards of 5,000 employees who work specifically on Alexa and related products.
Here are some features and things you should know what can Alexa do?
What Can Alexa Do, Functions?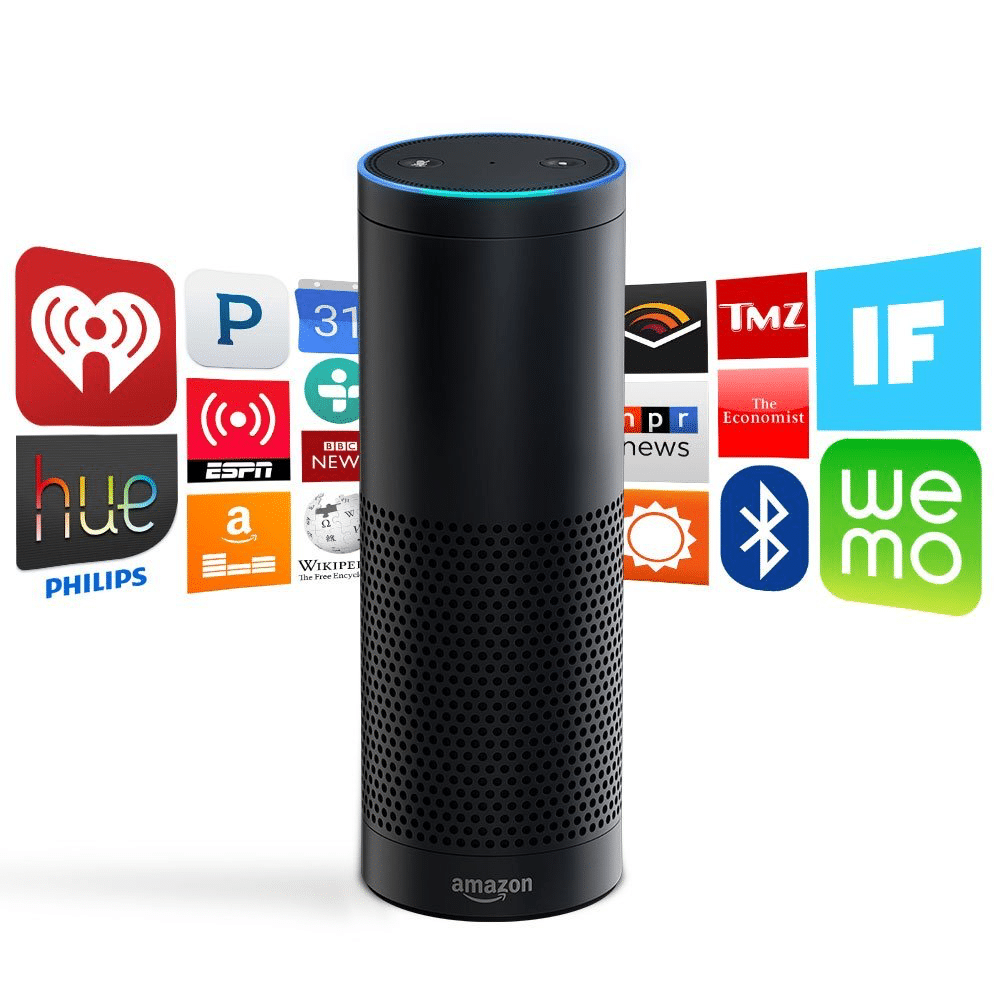 There are more than 5,000 Alexa functions available for download, and that number is expected to continue to rise rapidly. The standard functions of Alexa allow it to provide you with up to the minute information, like news, weather, and schedules. Alexa can also be used to manage alarms, shopping lists, and record information. As you use Alexa and install additional applications, the possible capabilities expand and improve.
What Can Alexa Do, Music?
Smart speakers don't just allow for an interactive virtual assistant that is capable of communicating with you. Alexa supports a vast number of free and subscription services to access music, podcasts, and spoken word media like audio-books. You can connect Alexa to online digital radio services and music streaming services like Amazon Music and Spotify. Once connected, Alexa can access these services for you and play whatever you request. You can even control volume and change songs with just voice commands. It may sound trivial, but it is a fun feature and you'll be surprised at how often you use it and how helpful it can be.
What Can Alexa Do, Communication?
If there is more than one Alexa enabled device within a household, it is possible to ask one device to interact with another in a different location. You can use this feature to deliver messages and provide information to another recipient's Alexa application. This includes cross-platform Alexa applications.
Contacts can be stored on an Alexa device, and calls and messages are possible as long as it's between devices that both support the Alexa app. As yet, there is no way to encrypt or secure personal messages – anyone with access to a device will be able to listen.
What Can Alexa Do, Smart Home Automation?
In 2005, Amazon established Alexa Fund, a division of Amazon which invests in companies looking to create and develop voice command applications and technology. The fund has led to the association with a number of manufacturers producing Alexa compatible devices.
Collaborations with companies including Nest, Belkin, and ecobee, allow for full home automation using the Alexa app. Smart lighting, thermostats, electrical sockets, and more can all be managed and controlled by voice. Amazon and other manufacturers are constantly striving to innovate the ways in which we can automate our homes using this technology. It is not inconceivable to think that within the next few years every household application will be compatible with some type of voice command technology. A hot drink or warm bath readily prepared for you when you come in from work will be an affordable luxury.
What Can Alexa Do, Other Uses?
Further capabilities or 'skills' are added to the Alexa repertoire daily. In 2017, companies Domino's Pizza, Pizza Hut, and Wingstop, began supporting Amazon Alexa, making voice command food ordering a reality. Online shopping is also supported, and with the utilization of smart locks and Amazon Cloud Cam, you can allow couriers to gain access to your lock doors and deliver packages safely.
Businesses also make use of Alexa via a subscription service that enables the organization of conference calls and meetings. Third-party developers, including Microsoft, are constantly developing custom skills to suit business needs.
You can keep up to date with the progress of up to 15 sports teams or individuals using Alexa's dedicated Sports Update app. Associations that are currently compatible with the app include Major League Baseball, the National Hockey League, and even the English Premier League.
The Alexa Skills Kit enables any developers to create and publish Alexa skills and make them available for download.
Outro
If you're not scared off by the viral videos and reports of some Alexa devices self-activating and displaying other less than savory behavior, you should check it out. For now, it is a fun and convenient way to connect your devices and manage your prescription services. Although, as the technology continues to grow and innovative developments continue to improve the way in which we can utilize these connected, voice controlled devices. The possibilities are seemingly endless.