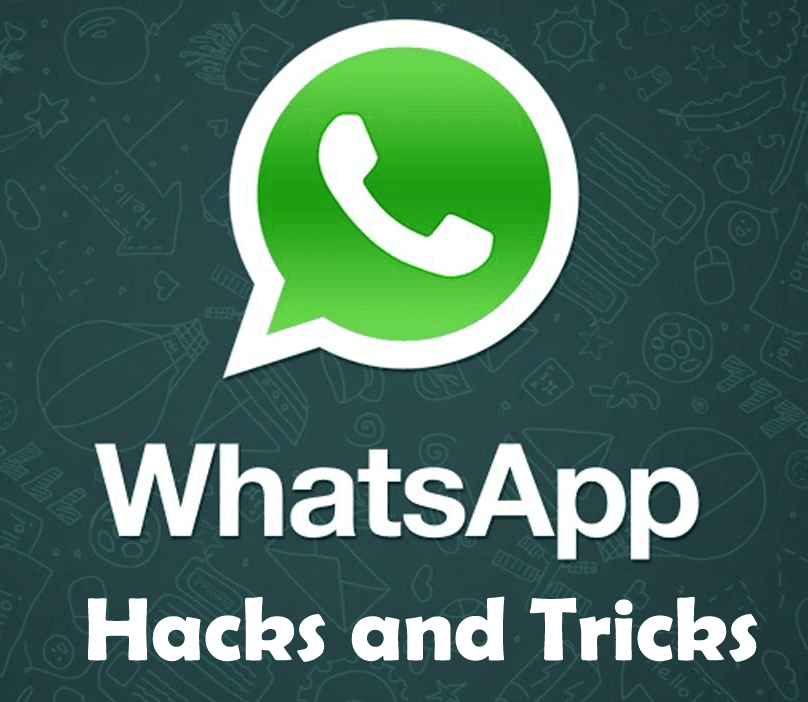 We all know that WhatsApp is the most trending and fashionable messaging app that is being used almost by each and everyone. To make your messaging experience more convenient and smooth, there are so many hidden or undiscovered hacks and tricks in WhatsApp that you may not be knowing till now.So in this post we will be looking at these awesome hacks and tricks that will for sure give you a pleasant WhatsApp experience..!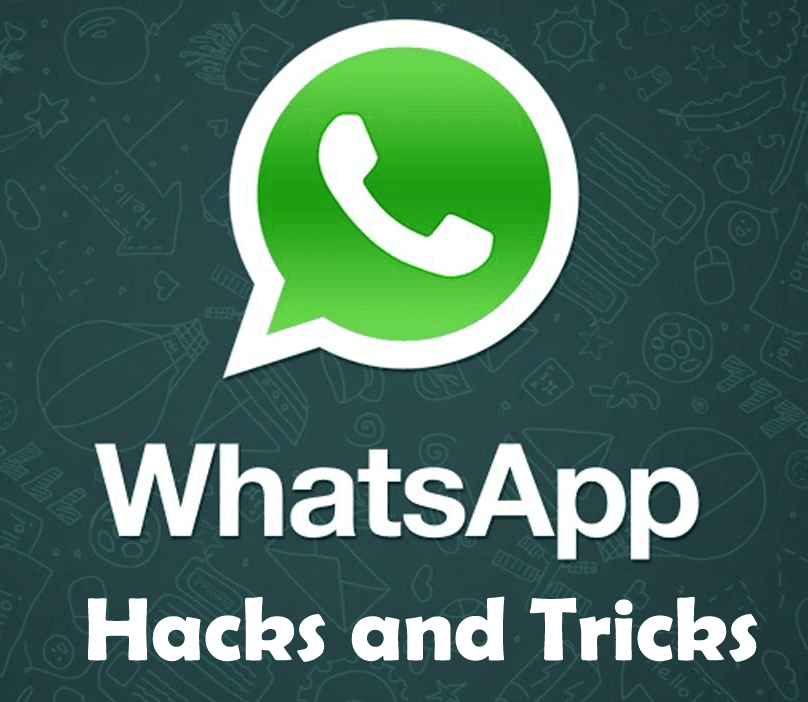 By Whatsapp hacks, i didn't mean hacking WhatsApp at all.By this, i simply mean tweaks and tricks that you can use in WhatsApp to use it more effectively and efficiently!
Here are most useful tips and tricks available for WhatsApp on Android and iPhone.
1. How to send absolutely any file format on WhatsApp:
Say you want to share (.apk) file or (.exe) file on WhatsApp..What would you do? Of course, you can use WhatsApp plus for this, but this mean installing a new app that most of don't want.
So let me tell you a trick with which you will be able to send absolutely anything over WhatsApp, be it  ap pdf,.exe extension or .apk file format ..So here it goes
1) Go to file manager and locate the file that you want to share with your friend, let's name it as Quo.apk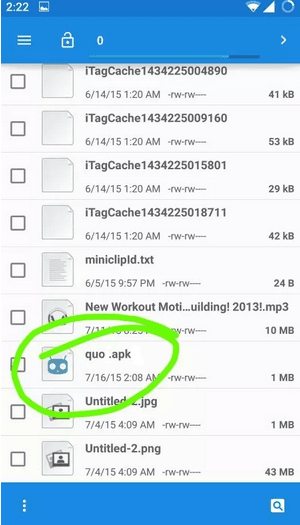 2) Now after locating the file, rename it as  quo.apk.mp4, this will change the file format of the file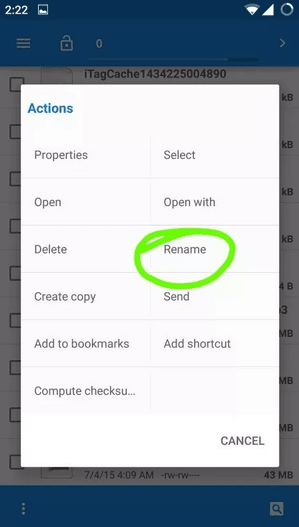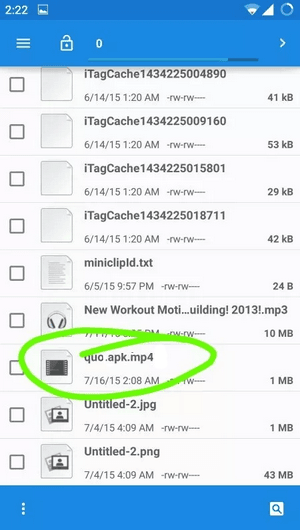 3) Goto WhatsApp –>Share –>video and select Quo.apk.mp4
4) Also don't forget to add the recipient to rename the file to Quo.apk by deleting .mp4 from the name.
Voila, you just learned one of the awesome tricks..
2. How to send any file of any Size on WhatsApp:
Have you ever thought of sharing a very large file on WhatsApp?Say 1.4GB file,of course for sharing this amount of data you will going to need awesome internet seed and a large amount of time.
The Basic idea is to split the file into smaller 16 MB files (only 16MB as it is maxed size of videos that can be shared over WhatsApp).In order to split the file I would recommend you to download a free tool "free file splitter".Its simple and very fast..Here lets get started
1) Install "Free file splitter" freeware tool.
2) Now open file splitter and select source file –> destination folder and set the size of a chunk to custom i.e 16 MB.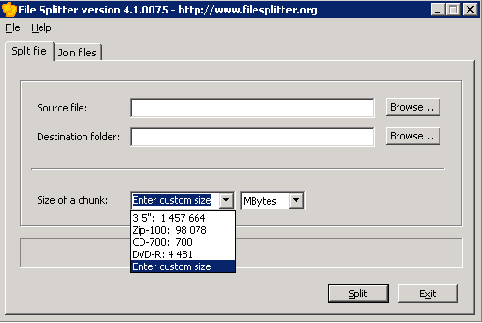 3) Now lets do some maths, as we are sending 1.4 GB file over WhatsApp that means 88 files of 16 MB will be created.
4) Now after splitting the file all you have to do this change the file format  of the file by renaming as told in the above trick.
How to receive that 1.4GB file –
Now you have sent 88 files to your friend all he has to do is rename those files by removing. mp4 and keep all the files into the same folder. Now ask your friend to install "Free File Splitter ", yes the same tool that we used to split the files.Now ask him to open file splitter and select join file tab and then select destination folder and source folder and finally press the join button.
OMG you just learned another cool trick..!
3. How to use emoji(emoticons) on your iPhone and iPad:
Unlike android devices, iPhone doesn't support emoticons.But wait here is a simple trick by which iPhone users will be able to emoji in WhatsApp..!First of all, let me tell you that this trick is for iOS version 5 or higher.
1) lets us first check weather emoji keyboard is on or not for this navigate to setting –>General–>Keyboard.Now tap the keyboards.Add new keyboard and select emoji keyboard.
That's it now you can use this emoji keyboard anywhere where you get a text field. Just tap the text field and you will get the keyboard with an emoji sign in the keyboard. However, if you use a multiple keyboard then you have to tap and hold
 and then select emoji.
4. Read the entire text message without giving Read receipts:
With this trick you will be able to read the entire message in WhatsApp without giving the read receipt. For this trick to work you should have android lollipop or higher version!
1) Press and hold your homescreen for some seconds till you gets the screen as shown below
2) Now click on Widgets and start searching for WhatsApp 4*2 widget.
3) Hold the widget and put it on your home screen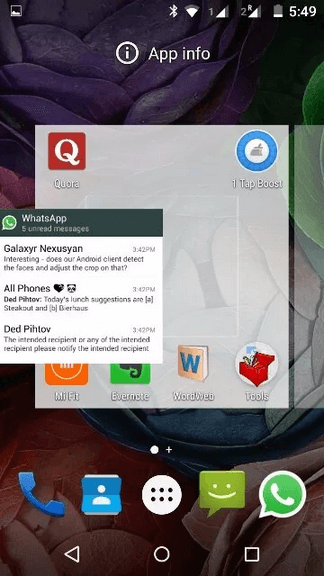 4) Congrats now juts read the messages without giving read receipt
5. Prank your friends by changing their profile picture:
Well, this is an awesome trick to prank your friends by changing their profile pics. Actually its not a trick it is a tweak that came into existence by simple file replacement.So lets get started
1) Select a really scary or funny pic that you want to be your friends display pic.Make sure that picture is scary or funny enough to drive them crazy for a moment.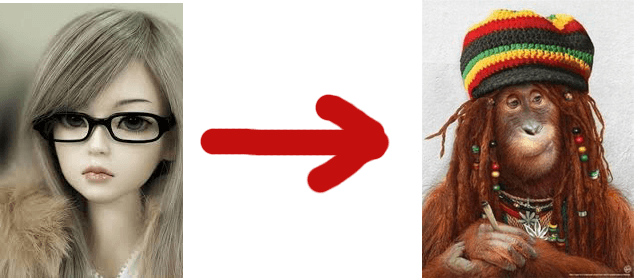 2) After downloading the pic re-size the pic to 561X561 pixel dimension. I would recommend you to use Riot software that will flawlessly resize your pic.
3) Now open your file manager and navigate to WhatsApp–>>Profile pictures.
4) You will see your friends profile pic with a name similar to their mobile number just with a prefix added.
5) Now just rename your new image to that same file name and then replace the old image with the one.
Now restart your device and then open your WhatsApp and see your friend profile pic and see the magic. Voila it has changed..isn't?  Now you can show this image to your friends and ask them what an ugly image he has used… They will be shocked..!
6. Hide One Image into Another Image for a Prank:
Well, this is a very nice that you should try.This trick will let you mask a picture into another picture that will be showed when you will send the picture but when someone will click the picture image will be different..isn't cool? So lets get started
1) Download this awesome app: Z-Photo fake for WhatsApp.
2) Now after installing the app just open it choose the picture that will appear as thumbnail first.You can either select from you phone gallery or select from internet.
3) You can also add text to the picture and press next.
4) Now select the image that you want to hide under the previous image and add text also if you wish.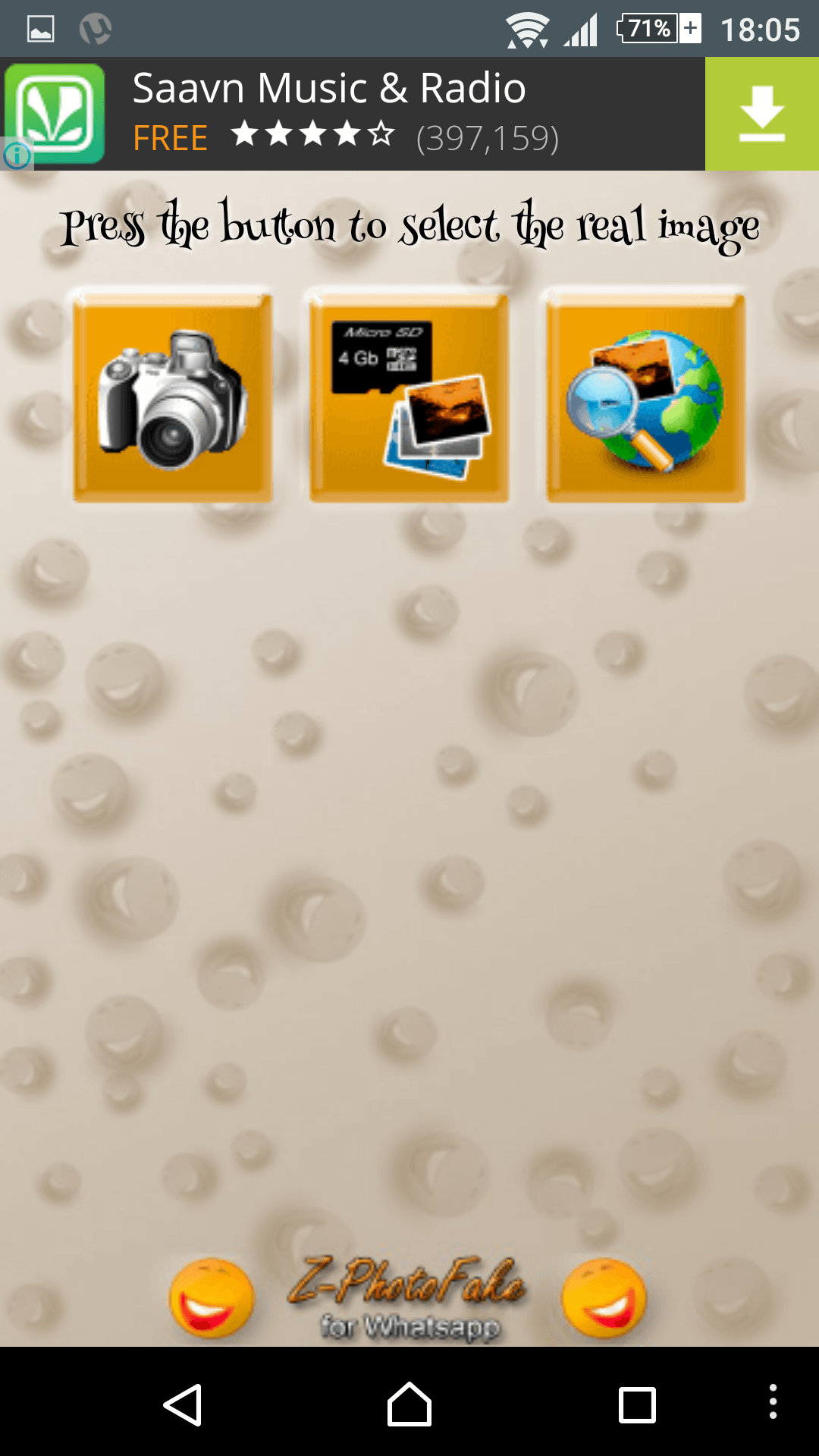 5) Now send the image to your friends and enjoy!
7. Getting back deleted Messages on WhatsApp:
Have you ever deleted few conversation accidentally or mistakenly? And want to get  that conversation desperately??Well, we have a trick by which you can retrieve those conversations.You must be knowing that WhatsApp creates a backup of all you conversation  everyday @4PM which is stored in the WhatsApp folder in your android devices ,we will be telling you how you can restore that conservation
1) Navigate to WhatsApp Database folder ,WhatsApp–>>Databases.
2) In the database folder you will see many files with a name similar to msgstore-2015-03-16.1.db.crypt .As you can see these files contain the dates on which they are saved with a prefix msg store and is with the extension .db.crypt. and you will also see a file with a name msg store.db.crypt , the is is the main file
3) Now rename the file msgstore.db.crypt to something like backup-msgstore.db.crypt.
4) Now after renaming the file choose the file name with the date that you want t o restore..File that you may think contain the chat conversation.
5) Now rename the chosen file to msgstore.db.crypt and then one last step is to go to your phone setting>application>manage applicatin>Whatsapp, nad just click on the clear data option to remove all the data.
6) That's it now open WhatsApp and it will ask you to restore from backup and just press restore option.
8. Hacking your friends WhatsApp conversation:
You can easily hack into your friends WhatsApp conversation with this simple trick just borrow your friends phone for a minute and then transfer his database folder files into your phone.
Database folder of WhatsApp will be in WhatsApp–>Databases
Now after copying this file juts copy the file into your PC and upload this files to"RecoverMessages.com in order to view them online..
9. Write and send a message in WhatsApp without opening the app or changing your last seen time:
By this you will be able to send a message without updating your last seen ..All you have to do is just follow the step;
Open Google of your phone.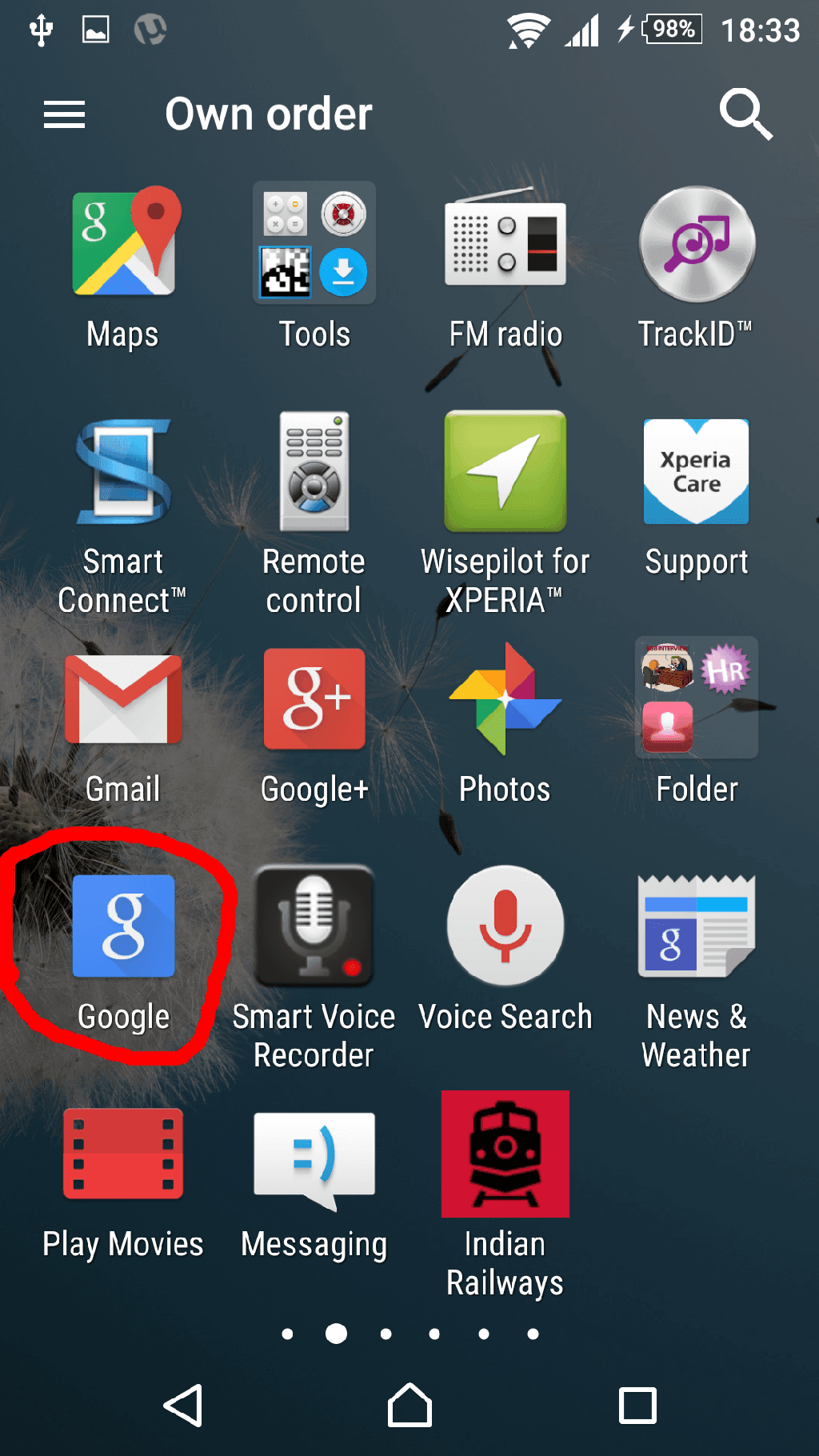 Just say, "Ok Google, send a WhatsApp message to Sam(your friend's contact name)"—after which you'll get a prompt asking you to dictate your message. Or, you can do it all in one step: "Ok Google, send a WhatsApp message to Sam: "How are you"
"
10. Animated emoji:
Do you know that when you send red heart symbol (emoji) only and nothing else should be there with the heart ..it will expand and contract.That is the heart is the only animated emoji available in WhatsApp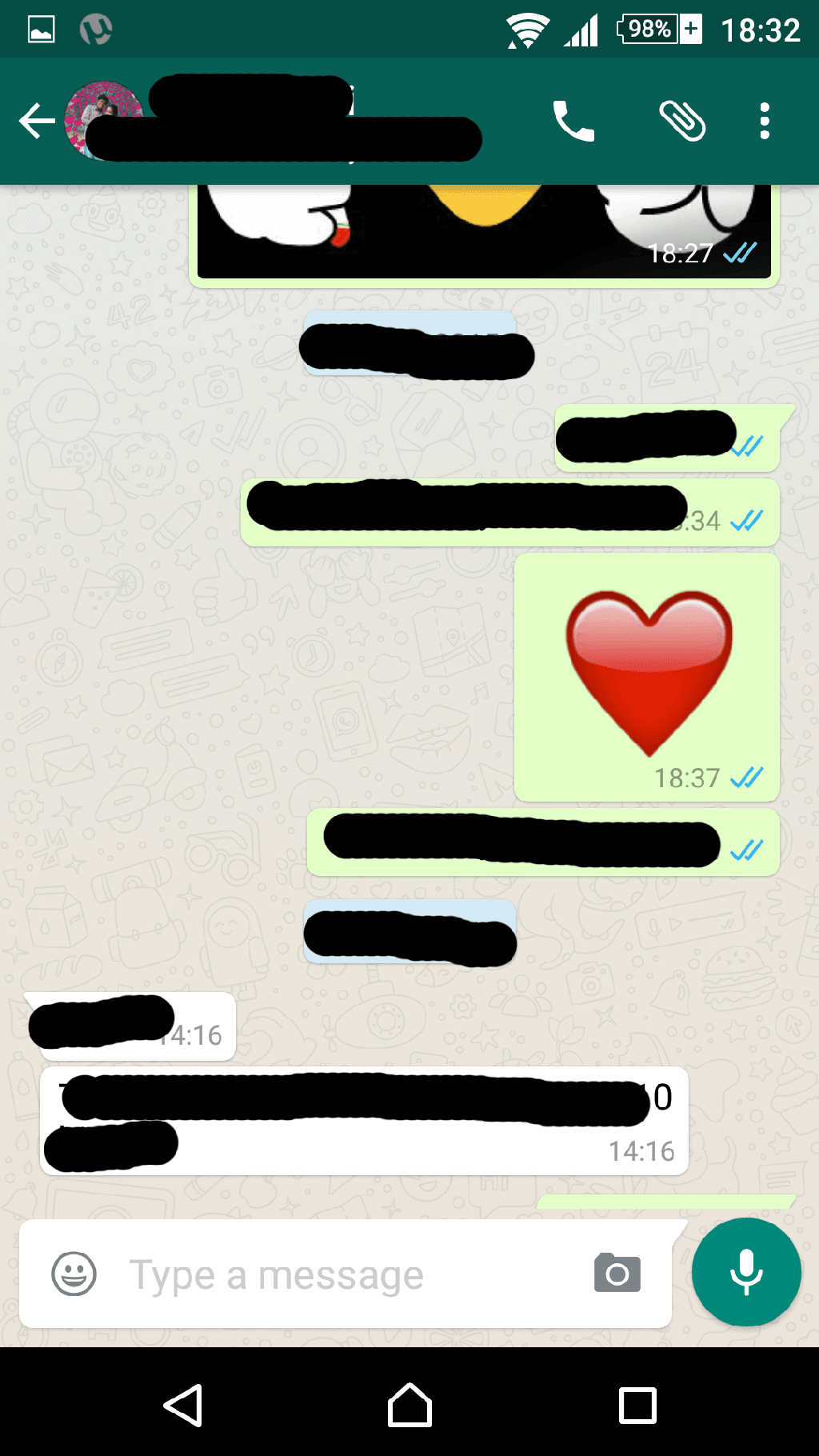 11. How to Stop WhatsApp images to show in Mobile Album:
Have you noticed that whenever you download a picture or image in WhatsApp it is displayed in your picture gallary of your Phone as well.It can be annoying for some of us but here is another great trick by which you can prevent WhatsApp images to display in your phone gallary: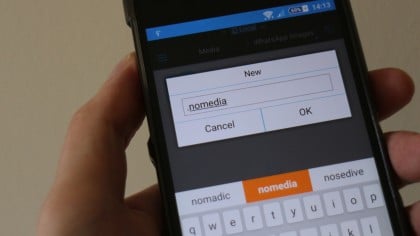 1) Download and install ES File Explorer.
2) Now open Es File explorer and navigate to WhatsApp>Media then tap New at the bottom left in any folder you don't want shared, and create a file called .nomedia.
Hurrah now you won't be seeing WhatsApap images in your Gallary.