We all know how important it has become to maintain social media profiles. People who have a large virtual network will never find themselves deprived of ideas and opportunities. Recently we see a trend where people have become more open about their personal lives on such forums. The reason is simple; they feel more comfortable in interacting with people virtually. Many find it convenient in sharing their thoughts with the online community. Smartphones have also added to the convenience of social media profile managers. One can easily share anything anywhere online. This is also true for upcoming generation; teenagers will find it difficult to talk face to face but will very easily communicate via messenger and other social media platforms.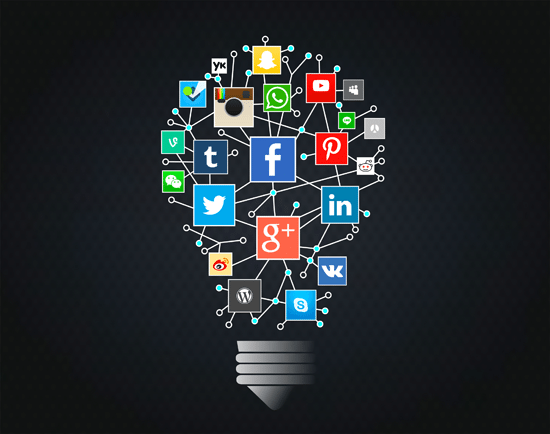 Now, it was only Facebook that entered the social media market with a boom and soon it was followed by twitter, Instagram and snap chat. People who are reluctant in being active on these forums should know that they are ignoring a big pool of opportunities. These days not only individuals are successfully getting hired through these sites but employers are also able to find the best workforce for their firms.  There are many people who just know how to operate their profiles at the basic level only and are not aware of the advantages they can attain. Let us see how one can become social media tycoon.
1. Follow the cream:
People who are frantically looking for a job should keep in mind that searching for the right option involves following companies using geographical location. For instance, you are located in Middle-East so you shall follow maximum businesses in Middle-East having online presence. Try keeping a regular check of their posts and leave comments in their discussions. If you come across any management personnel via these forums make sure you DM them and have a polite conversation. Also, identify that you are looking for a job in a subtle manner. If you make a point of following highly influential profiles others will make a point of following you , considering your choice to be respectable.
2. Be active:
Making a profile and posting for the first few days never helps. You shall try to stay engaged to your community. Share relevant information with other members and followers. Do not always copy or post too common content. It is recommended that posts you share are unique and not copied from any source. Sometimes you can also trigger responses by asking for advice or ideas regarding any venture you plan to execute in future. You can also take suggestions regarding a trip or vacation and ask people to share similar experiences. They can always offer advice regarding most affordable hotels and restaurants.
3. Videos:
Many profiles have lately achieved over a million followers just because of the videos they post. Many users will most likely follow you or your page or your profile for the videos you share. It is mandatory that the videos provide a clear and concise message and are of good resolution. Make sure you are also managing comments of people on these videos as negative comments will downgrade your profile image to a large extent.  Moreover it is a great idea to leave a message or two for your followers (if you have a large fan following), this will make them feel special and they will exhibit loyalty in future. This idea works great for e-commerce websites who are trying to sell things online.
4. Frequent posting:
Social media profile management does not involve a work of day or two. It has to be a continuous process that should involve regular posting and updating of profile. On Facebook it has to be Engaging content that appeals to your customers (in case of e-commerce venture) and on twitter it has to be related to the recent trends. Instagram is however all about hash tags, use the Most popular ones and you will see your target following you in flocks. Regular posting of blogs and features related to your pages and accounts will enhance the credibility of your profile.
5. A spice of competition:
A very successful technique employed by many popular profiles is running a mini-competition among their followers or users (for products). You must have seen many cosmetic companies regaining attention of their female target market by sharing a picture and asking the followers to repost it and tag 10 or more people and expect the product for free on their doors. This is just another marketing strategy but is a brilliant way of attracting more followers. One can easily identify their target and maintain loyal fans this way. Also this initiates buzz marketing as people who have been gifted will speak about this on their own profiles, share it with friends and family, this will in short get you more prospective buyers.
6. Stay natural: 
This goes for e-commerce pages in particular. Your profile shall not only restrict to product related posts. It shall also update on news referring to global issues etc. If you stick to your products and related posts only, and do not even care if it is Christmas or Easter, do not expect your fans to like it much. People want to hear greetings especially when most greetings are shared online. So on these special occasions, share some happiness with your online community. Make them feel special by your post, a human emotion element even to a business related page or profile is not a bad idea. So if you wish to maintain a natural profile chip in some different stuff occasionally.
Wrapping it up, social media has now become an inevitable part of human lives. Where people know they have a strong virtual community they can sell anything faster online and can raise voices against any issue instead of hitting the streets. There is just one requirement, the person shall know that spamming is not the solution, it has to be real!