Game Boy Advance is one of the most popular handheld gaming devices of all times. But, now you can play the same games on your computer. In order to make it possible, you are going to need an emulator, a specific piece of software. There are a lot of them online, so we had to tell you which ones are the best.
In one of my earlier post I told you how you can play PSP games on Android Phone and now its time to play GameBoy Advance games on your PC which will be fun and you will be lost in your childhood memories. So lets have a look at the list of 5 best GBA emulator for PC.
Best GBA Emulator for PC
1.    mGBA
The mGBA is the most popular and the most common GBA emulator of all times. It is a lightweight version so you get simplicity and speed, but there is no lag of any kind. This is more than just important for all of you and the full list of advantages doesn't end here. You can also enjoy the solar sensor, use cheat codes and save a game whenever you want. In addition patch, support and multiplayer mode are available as well.
The emulator in question is a lightweight version, meaning that there are no a lot of advanced options. As a matter of fact, there is no single one, which may be a drawback. Anyway, if you are looking for the fast and simple emulator, this one is the best choice.
Pros:
Can use cheatcodes.
Huge library of Games
Easy installation
Cons:
Lacking some advanced features.
2.    VisualBoy Advance
VisualBoy Advance is different than other emulators. It supports the use of joysticks and controllers of all kinds and it is a lightweight piece of software. We tested in on different operating systems and the model worked perfectly. You are going to like the ability to use cheat codes, save the game at any given moment but also to take a screenshot and record your gameplay.
The emulator may not be the simplest one to use, but it offers a decent compromise between the simplicity and the advanced features. Anyway, it is a desirable and smart software which is very popular at the moment.
Pros:
Allow use of CheatCodes.
Can save game wherever you want.
Screenshot and record gameplay.
Cons:
Sometimes lag when using old Hardware.
3.    Higan GBA Emulator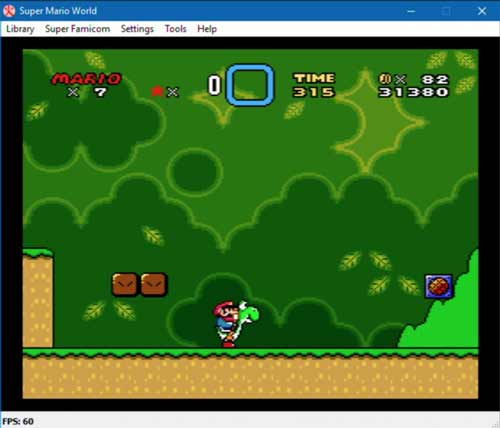 The emulator we have here is the most versatile version here. It can be used for super and Nintendo Famicom, GBA ROMS and even for Game Boy Color. It even offers Sega Mega Drive ROM support, but you will have to adjust it in the BIOS. Anyway, this emulator is versatile, popular and desirable in the lack of a better word.
There are no a lot of drawbacks to this software. However, it is known for being laggy in some cases which may be the biggest drawback and the biggest issue for some of you. Anyway, the emulator should be tried and if you like playing different games, it is the one to choose from. Don't forget that this one is also compatible with Windows 7, 8 and 10. It works very well and it is simple to configure and install.
Pros:
Easy installation and setup.
Enhanced colour reproduction.
Multiple Consoles support.
Cons:
4.    No$GBA Emulator
All of you who are looking for an emulator which supports GBA games and NDS games will like the tested version. No$GBA Emulator isn't a lightweight variation, meaning that you get a lot of features and countless possibilities. But, it can be used for two different game types, so it may be the best option for you. Of course, the emulator supports joysticks and controllers and saving options.
Additionally, you will want to know that this emulator is loaded with powerful features and even better settings. Let's just say that it has it all and it is something all of you will try at some point. It is compatible with all Windows operating systems.
Pros:
Can emulate both GBA and NDS games
Allows to setup control configuration as you want.
Great Optimization options
Cons:
Some NDS game may lag and have some trouble playing.
5.    BoyCott Advance
Once again we can see a different emulator on our list. First of all, boycott advance is developed for older operating systems. As such, it is the best software to use on a Windows XP and Vista. On those operating systems, it is very fast, loaded with features and easy to use. Yes, it is possible to make it run on Windows 10, but on our tests, it performed slower than usual and it froze countless times. As such, we won't recommend you this emulator if you use a newer operating system.
When it comes to features, it has it all and you will definitely be more than just satisfied with the overall possibilities. We also want to add that the emulator is easy to use and supports simple and advance options.
Pros:
Simplest emulator available.
Supports all commerical and non-commercical GBA games.
Easy installation and setup.
Cons:
Lacks some advanced features.
Conclusion
Now you know which the best emulator for GBA are, so you are free to try them out and find the one that is just perfect for your games.