Home automation is a thing most people are going for these days. Some people go for it to add convenience to their lives for example by using electric TV lifts, homeowners make it easier to raise and lower the television from their cabinets and back.
However, most of the homeowners use home automation to secure their homes from burglars. Most people would want a system that enables their homes to do all the things even when they are away from home. Apart from allowing us to enjoy the convenience and comfort, modern home automating systems also have several risks involved that potential owners need to understand in detail.
Although they secure the home, home automating systems also give opportunities for hackers to penetrate the system, stealing the inhabitants' personal information in the process that can be used in criminal activities. You can, however, keep your home automating system away from hackers by knowing how to keep it from them and doing it well.
First, you need to understand practical threats and problems while using your phone to run your home. Home automation allows a homeowner to control many activities in his/ her home simply with the touch of a Smartphone. Apart from the endless convenience and comfort, practical threats and problems make running your home using your phone problematic.
You need to know that your Wi-Fi is the easiest to hack. Homeowners are supposed to be very careful in regards to a devices' security settings, whenever they add the device to their home network. Thus giving access to limited devices from the router at home is sometimes not safe. In case you do not check a device's security setting, the device might serve as the gateway used by the hacker to penetrate your network and have access to the whole home automating system and your personal information too.
There is no guarantee of privacy. Hackers are "know-it-alls". They know which device will be of a certain use by them. They can use the login and logout history of the smart lock inserted at the door, or what vacation mode you set your thermostat at the house on. They use all this to their advantage.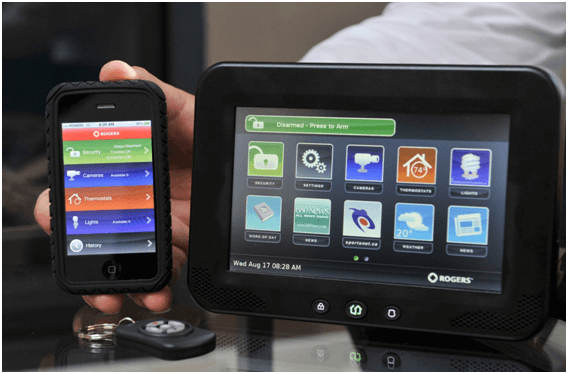 Homeowners should also know that multiple apps are not easy to use. Sometimes the home automating system you are using requires several apps for it to function. Confusion and inconvenience come up when it comes to managing the apps. You should get systems requiring a single app to control the system and has a wireless installation.
Several ways exist for protecting your home automating system from hackers. The most basic of them is securing your home router with a password. Not changing the router's default password or not setting a password makes a hacker's work easier. Make it hard for them. Then, make sure you have chosen a reputable home automation brand. From this trustworthy brand, enquire of the system's safety features. Another way to protect your system is never to use a public Wi-Fi to manage home automation devices. Thus use mobile data services or a secure network. Lastly, make sure you use strong and unpredictable passwords to secure your router. After this, keep changing your passwords frequently to avoid being hacked.
Only if we use home automation devices and systems with utmost carefulness and awareness will they add security, convenience and comfort to our lives.