Pinterest is not like your usual social media platforms, like Facebook. However, it still packs a staggering 200 million monthly user-base. If we talk about the US millennials, they are hooked on to Pinterest, at least the half of them.
Now the real question here is whether anyone can leverage Pinterest for business? Well, the good news is you can, and if your business is not leveraging Pinterest, then you are missing out on a lot.
In this article, we'll teach you how to use Pinterest just for that purpose.
Since people look for new ideas and derive inspiration by using Pinterest, it is imperative for a business person; you are aware what your audience's head is into.
Social media has helped people make a purchase decision and on occasion, rethink their buying habits.
As a business when you promote a certain pin, a study has concluded that people have will proceed with a purchase. Two-third of Pinterest users who have viewed pins tend to make purchases when they are in a store.
Where to begin?
You can begin by setting up a business page of Pinterest. It's quite easy, and all you have to do is enter the relevant information about your brand, upload pictures, etc. Just like you would for any other account creation on social media.
Once the basics are out of the way, you can advance by following these tips and know How to Grow your Business with Pinterest:
1.  Always add 'Save' buttons to the site
If you want to become noticed quickly, do not forget to add the save buttons to your site. That way your prospects and visitors will be able to save the Pins to their board easily. If others save the majority of your pins, it symbolizes greater engagement.
The save buttons can be of a different variety. You can add buttons that show up only when a visitor hovers the image. Or the save buttons can be attached to the images which you think is the most marketable.
2.  Be consistent with 'Pinning'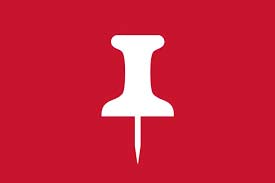 Pinning does not mean that you go around posting images whether or not they align with your business. Make sure to pin consistently with the images which are the most relevant to your business.
If an occasion is nearing, or a holiday season for that matter, spread those pins over a week's time. That way you will be able to post some of them daily, and not post them all at once.
3.  Ensure that images are visually impressive
You can never underestimate the power of impressive visuals as it holds true for most images. Your images for your business ought to be clear, the lighting should be proper, and above all, they should never be out of focus.
Get innovative by showing off your images. This increases not only the visibility of your brand but also its reach. According to one study consisting of 50,000 pins, lifestyle imagery outperformed product images. Also, images promoting fashion and style pins were the most to get click-through(s). Another study concluded that about 80% of users accessed Pinterest from their mobile devices. So this is another metric which, as a business owner, you need to keep in mind – optimize images for mobile screens without thinking twice.
4.  Do not disregard the entire text thing
Words still matter, just like you are reading about Pinterest here. Creating engaging content to go with those images is equally important, and gives you the chance to include some of the most prominent keywords out there so that your Pins appear at the top of searches. Additionally, in the description field, enter content that explains what the user can expect, should they choose to click on the link.
5.  Use 'Rich Pins' where applicable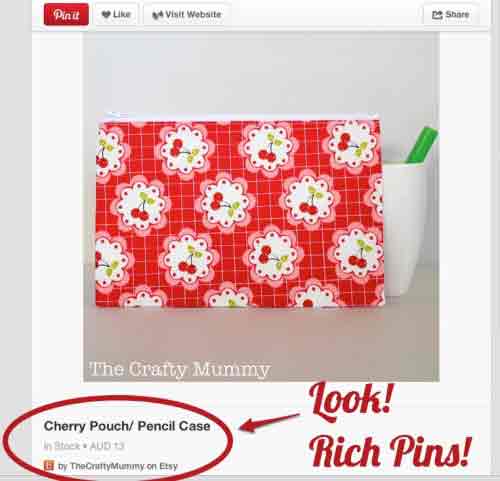 The concept of Rich Pins is that it uses metadata which is pulled directly from your website that entails added information explaining in detail what those pins are. You can get a Rich Pin for say; recipes, apps and different products.
In other words, Rich Pins tend to complement your pinning activity. At any given point, a Rich Pin will involve a headline, date of article publishing, author name, and description, etc.
They are intended to direct a user towards a certain link or an article with a loud and clear CTA (call-to-action) asking to "Read It."
6.  Become social with Pinterest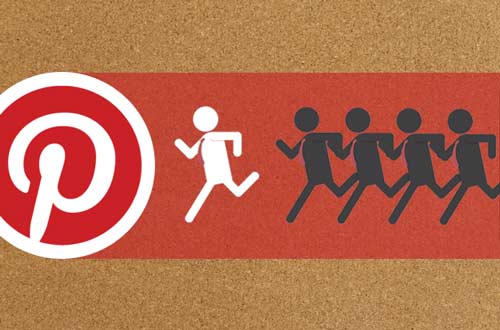 We may have drifted a bit but remember, Pinterest is a social platform and not a digital billboard of sorts. So unless you are a business owner, and you engage with your Pins on social media, it is hardly ever going to do you any good. You can also use Social Media Management Strategy to Promote your Business.
So giddy up and start pinning related to your niche!
7.  Analytics will do wonders
Use analytics to track your results or identify areas where improvements can be made. With the help of Pinterest Analytics you can discover which Pins perform better and which ones are doing no favors to your brand.
You need to make sure that the Pins you include on your site and elsewhere are enough to bring you traffic. Only then will analytics be measurable for your brand.
That way, as a business owner, you can track which set of demographics is interacting with your Pins the most. You will also be able to gauge the interests of visitors, and whether or not you need to revisit your strategy by targeting a different audience altogether.
8.  Lastly, give Pinterest ads a go!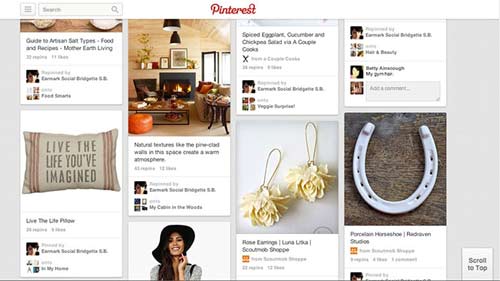 Yes, you guessed it! We are talking about 'Promoted Pins'. Also known as Pinterest ads, it is a great way to leverage your brand in front of an even bigger audience. You can easily cover your cost once the mechanism starts paying off.
According to one survey, Promoted Pins bring in 20% more clicks as opposed to organic clicks. Promoted Pins can be spotted since they are marked as "Promoted" underneath. When a user saves that pin to their board, it becomes an organic Pin and thus, leads to a multiplier effect.