In this post, I am going to share SEO tips for Beginners that will help you drive more Organic Search Traffic. Did you know that according to the HubSpot team, small businesses that blog gets 126% more lead growth, than small businesses that do not blog? Then again, merely 60% businesses have a blog on their websites and out of which, only 35% of blogs are being regularly updated. A blog that is not updated or enriched with SEO, is a blog that is not found on search engines and in effect, is of no use to the business or the blogger. You need to optimize your content to make it work for your business. Here are some SEO tips for Beginners that will help you to drive more traffic to your Blog.
SEO tips for Beginners To Get Your Blog Noticed
Search Engine Optimization (SEO) is one of those crucial techniques you can use to get your content noticed by your audience. This can help your website to be raised up on search engine rankings. Everyone is fighting for that coveted place up on the first page of Google. Following these 6 SEO tips for Beginners can help you increase your visibility to potential customers and readers and get up there on the ranks. Here is an article to get your website index fast on Google and increase your traffic.
TIP #1: Use High-Quality Content
Do you remember the last time you typed a phrase on the Google search bar and got exactly what you were looking for? In recent years, the search engines have updated their algorithms to ensure that only top quality content is available for the users on their top page. What makes content top quality, you may ask? Well, gone are the days when you could plagiarize or just spin an existing article into a new one because search engines are smarter now. Top quality content is 100% plagiarism free. So, instead, when you write content for your website, do not write with the attitude to get ranked on Google. Write your content for your audience. Give them solutions; content that is useful to readers is shared more on social media. Give free advice or allow users to download useful content such as sheets, videos, or other resources that would benefit them. You need to also link to authority websites to make your point. Doing this will not only increase credibility with your readers, but you will also get noticed by Google for trying to share the best content with your audience.
TIP #2: Use Long Tail Keywords
Keywords have always been a powerful SEO technique to get your content noticed. However, now malpractices such as keyword stuffing are frowned upon by search engines; it can be easily identified by the readers so much that they start to lose faith in your website. Instead, focus on the keywords you already have established are relevant for your website. Create interesting topics using these keywords. Use the longtail version, instead of short keywords. For example, SEO tips are common and have high competition for ranking. So, if use "Fantastic SEO Tips for Successful Blogging", you get the drift? Keywords need to be used in your anchor links, that is, when you want to link your older or newer posts in your existing blog, instead of saying "click here" use the keyword and hyperlink it. Keep just a few internal links as you do not want your readers to leave the post they were reading without finishing it first. After all, how much time a reader spends on a particular page has also gained significance in ranking.
TIP #3: Give Clickable Titles
The title of your blog can make or break viewership. Depending on how interesting your title is, the viewers may decide whether to click on it or bounce from your page. We just spoke about keywords and that is applicable to your titles as well. After you've researched your keywords and decided the topic, have a look-see on search engines to check what type of blogs show up. So, when someone writes about 6 SEO Blogging Tips, and that's the highest number; go ahead and write a blog about a higher number and readers are more likely to click on the highest number post. Another tip about getting the best titles for your blog is to visit websites like Quora to see what topics are trending and the kind of answers people are giving to these questions. There are tools that help you decide how good your titles will be in searches and you can then give clickable tiles to your blog.
TIP #4: Optimize Your Images
Images help readers get a break from lengthy text and data. In fact, according to Jeff Bullas, articles with images get 94% more views. So, go you add keywords and rich descriptions to the images you add in your content, the probability of getting your blog noticed in search engines gets higher. Whether it is a blog header, GIFs, or relevant images you add in the body of your blog, make sure you optimize the alt title and description. While you are at it, make sure you resize the images and them lighter. This will help your page load faster.
TIP #5: Update Old content
With the constantly evolving readers and Google algorithms, it is always a good idea to revisit old content, and update it to meet current standards. Maybe 2 years ago, header images were not as relevant as they are now. Then, again ahead and add new images to old content, optimize the images, change the title and layout to give it a fresh look. When you update your old content remember to link it to your new content. interlinking content will help you get most of your link juice distributed throughout your website.
Tips #6: Promote Your Content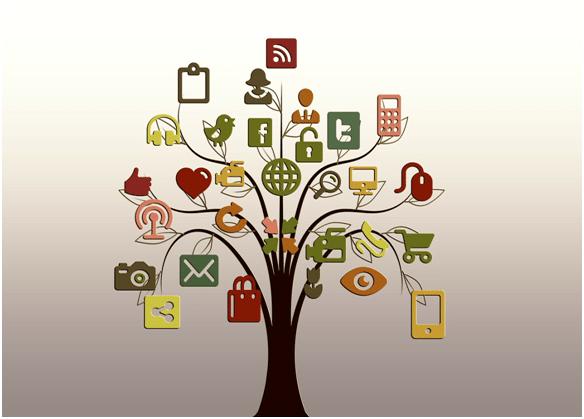 Being active on your social media handles and promoting your content is one of the best SEO blogging tips you will ever need to follow to increase the visibility of your content. When you put content use SEO, social media and increase your marketing efforts that's when search engines will discover your content. Make different channels to promote your content. Make sure you have relevant images and clickable titles to help you get noticed and get your content shared with other users.
Got some useful SEO tips for Beginners that you think may help them? Don't forget to share them by commenting below!