Every now and then, Google will issue an important algorithm update that will pretty much change everything, especially for content marketers. And it pretty much always happens once you have worked everything out and tweaked it to your liking. Of course, Google is pretty transparent when it comes to why they do this. It is because they want to connect readers with the most relevant content possible. What is not so transparent is the way they do it.
Fortunately, there are plenty of tools on the market, both free and paid, that can help you analyze your content in the same way Google does. We have selected a total of 10 most effective SEO tools for you, so keep on reading.
1. Google Webmaster Tools
VISIT: Google Webmaster Tools
In addition to being free, Google Webmaster Tools can provide you with a glimpse into how Google views your page, which is very useful if you are struggling with your page's SEO performance. Using the information gathered by Fetch as Google, you can dramatically improve the performance.
Also, PageSpeed Insights can help you determine the loading speed of your site, which is becoming increasingly important since the focus is shifting toward the mobile device. The tool will assign your page a ranking from 0 to 100, with a higher number being better.
Don't forget to submit your website sitemap to Yandex Webmaster tools and increase your website traffic!
2. Check My Links
VISIT: Check My Links
You can use this free tool in order to determine whether or not your website has any broken links. If you are running a massive website with a lot of pages, or an active blog section, it can be a nightmare going through all of that manually, but with this tool, all broken links will be detected in a matter of seconds. The broken ones will be displayed in red, and active ones in green.
Here is another excellent article on how to easily fix broken links with broken link checker in WordPress
3. Moz Pro Tools
VISIT: Moz Pro Tools
Although not free, Moz Pro is one of the most complete research suites that can help you analyze your webpage, track results, and help your business grow. We are especially fond of its own Crawl Test tool which relies on Moz's web crawler called the RogerBot, which can analyze as much as 3,000 links on a single website. It can help you identify duplicate content and streamline your website SEO performance. When coupled with professional work from writers over at AssignmentMasters, it is a guarantee your website will be a winner.
4. SEO Report Card
VISIT: SEO Report Card
This amazing free tool by UpCity does so many things, it's hard to list them all, but we will try. It will help you find out your website's ranking on all major search engines identify all of the pages that link back to your website, use of keywords, loading speed, level of authority, and an insight into how many of your pages have been indexed.
5. HubSpot's Website Grader
VISIT: HubSpot's Website Grader
Another free, yet amazing SEO tool you can use if Hubspot's Website Grader, which can, among other things, provide you with an insight into the performance of your website in terms of speed, mobile platform optimization, as well as SEO, both a from a human and bot viewpoint. It can look for an SSL certificate, as well, so that your visitors know your website is safe. The only bits of information it needs are your website's URL and you the email. After that, you will receive a detailed report.
6. WooRank

VISIT: Woorank
This premium tool can analyze your site in great detail using over 70 different metrics in order to help you uncover opportunities for growth and improvement. Run it, and you will receive a report containing valuable information for eight different aspects of your website: SEO, Marketing Checklist, Usability, Mobile, Technologies, Local, Social, and Visitors. You can also download reports as branded PDFs.
7. Screaming Frog SEO Spider
VISIT: Screaming Frog SEO Spider
Available in both free and paid versions, the Screaming Frog SEO Spider tool can help determine some of the most common SEO problems every website has, and save you a ton of time, because it does everything automatically. Based on Java, it can use on any computer, and it allows you to export the data it has retrieved into Excel. Also, you can save the findings as a .csv file and use with other SEO tools, such as Moz, for example.
8. Found's SEO Audit Tool
VISIT: Found's SEO Audit Tool
Apart from being free, SEO Audit Tool is very user-friendly and enables you to spot and fix the most common problems regarding your website's SEO, and that includes technical issues, which are identified by taking XML sitemaps into consideration, issues with keyword and metadata, as well as the external links, taking both quality and quantity into account. You can also export the results into a PDF file.
9. Remove'em
If you have ever fallen into the temptation of buying links or spamming other websites with links to your content, you can do some repenting by using Remove'em premium tool, which will remove any artificial links from your website that might diminish your search ranking. Additionally, you can exclude them from being indexed by crawlers by using Google's Link Disavow Tool.
10. Varvy's SEO Overview Tool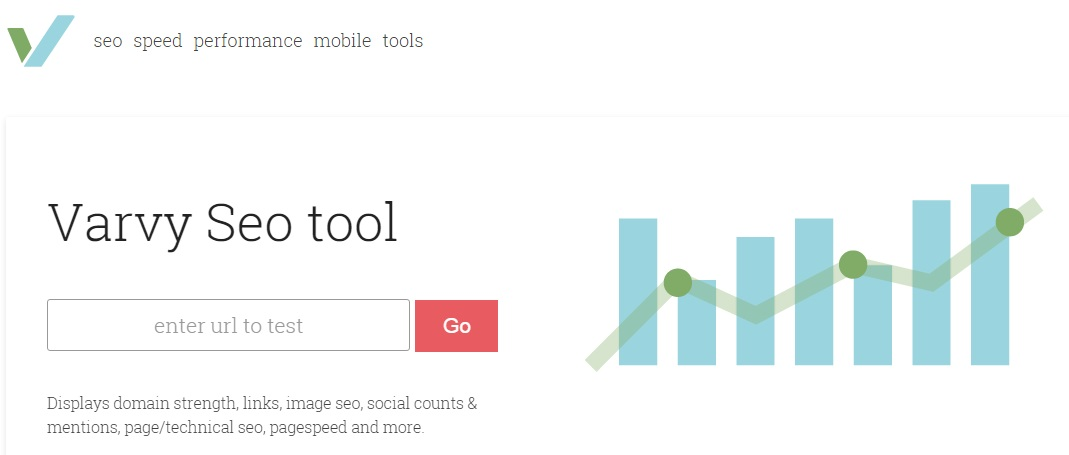 VISIT: Varvy's SEO Overview Tool
This free SEO tool can help you perform an SEO audit of your website and check parameters such as links, domain strength, social mentions, page SEO, speed, and even image SEO. It will deliver a detailed report of all of that in a few moments, and it will represent all of the problems graphically, using either red Xs, green checks, or yellow exclamation marks to emphasize the urgency of the issue. It can also analyze the alt text of your website and let you know how you can make further improvements.
Although we will never find out how Google does it exactly, we can get pretty close by using these 10 SEO tools, and focusing our efforts on the best SEO guidelines that fall in line with all the latest Google updates. That way, you can rest assured that your website will rank as highly possible while being Google-friendly and useful for your audience at the same time.
Did I forget to add any tool that was helpful to you? Comment below and let me know about it. Also, don't forget to share this article with your friends and let them know about Top 10 SEO tools of 2016.