That's true. This time it's Steve's, and not Eve's 'Apple'; that has stolen the show! Apple have been introduced to us, in our early childhood. Several stories and success revolve around the Apple. At threshold of learning, knew how does the letter 'A' sounded with the mumbling of the word 'Apple' in chaos. And see today, we all are seen blabbing about Apple 'products'. Apple has came a long way, and so have we and our frame of reference.
We all grew up to hearing the axiom, "An Apple a day, keeps a Doctor away." Never knowing, that 'Apple' would one day turn into a huge status symbol. And of course, we're not talking about that antioxidant loaded-health promoting-disease preventive; Apple. It's the mark of excellence-Steve Job's invention- technological masterpiece; Apple iPhone. Oodles of stories revolve around Apple. Take for example, the Greek mythology of Golden Apple. Than they have the infamous Biblical incident of Adam & Eve. Where Apple, belonged to the forbidden tree of knowledge of good and evil, from the Garden of Eden. A child today, might miss on this legendary mythology around Apple. But hand him the Apple iPhone, and get a sight of technical-ability of his. That's the kind of impact, Apple phones have marked; ever since it's inception. And when it's about India, we're a crazy bunch of followers!
Indian have had this soft spot for everything that's 'fair' and 'foreign'. However, this time the penchant for this 'fairness' is fair enough! Apple Inc. deserves the gala fan club, with the avant-garde technology it presents. iPhone 1st generation, shook off the technology world with the multi-touch feature. Just one button and your fingers; to bring you closer with the universe. The whole world, entailing India, was left in an awe. And thereafter, every new launch of iPhone kept the ball of jolt rolling. The taste-buds of technophile never ceased to miss the taste, of every new breed of 'apple' that struck the market.
Dominance of Apple, have perpetuated ever since our early childhood. Irony is, erstwhile mothers professed on us loving apples. While today, they denounces our tie with 'Apple'! All joking aside, the cradle days and adolescence weaved together those stories like snow white; that revolved around again 'Apple'. And than, pupilage paved our way towards the great scientist – Sir Issac Newton. Apple, plays an important role to Newton's invention too! In fact, there have been story about Apple Inc.'s logo being influenced by Newton's invention of gravity; which was persuaded by the apple falling from the tree. Too much of apple around, the growing up years. But the apple that predominantly stands amongst all; is none other than the Steve Job's Apple !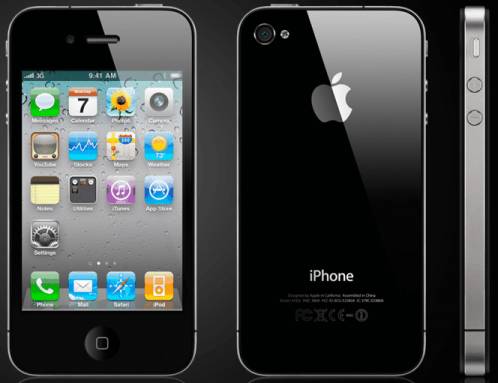 There prevails, a crazy bunch of Indians; who jointly have created a huge fan base for iPhone. Glance over the past Apple events, and you'll witness the monomania over every iPhone launch. People wait on the streets and outside shops, to get christened under the 'first iPhone buyers' list! No matter how pricey the numbers of each apple be; the list of it's consumers upsurges with time. No other phone has ever had a rubberneck follower base; that grew relentlessly. But this craze has a sense of sanity; that rests behind it's status symbol and chic design. Something, that's far to be offered by it's fellow competitors. Say for instance, the 3D touch technology, the easy interface, huge and well built-up app store, reliable OS, iTunes store, creative platform, and a lot more.
There's one thing, that summarizes the iPhone's preeminence in simple words. Hand it over to a small kid or your grandmother; they'll be able to operate it swimmingly. While on the same side, designers and developers, couldn't get any better machine to help them out to build up the best. And what made it a persistent winner, is that iPhone's creators knew their product's heart and soul! The fame of the Apple iPhone has reached the summit of the success; and is not aiming to slow down any sooner in near future. Even google speaks for the howling success of Apple iPhone. Search for 'Apple' on Google; and Apple Inc.'s 'Apple' would outweigh all other 'apples' around the world. That's the kind of fortune, Steve's Apple have bagged!!
[su_box title="About the Author" box_color="#005885″ title_color="#ffffff"]Soniya Sen, is a creative writer at Infibeam.com; an online shopping website that stores an expansive range of electronics, lifestyle and media products. Gamut of Smartphones and mobile accessories are available here, from almost all premium brands that have gained a trusted name. Be it iPhones, Samsung, Sony, HTC, Microsoft or any other Indian Smartphone Brands; Infibeam is loaded well with all of them. Shopping on Infibeam is made a pleasurable experience, with the myriad payment options that ain't just easy as a pie, but also secure![/su_box]